I brought my camera with me and got some pictures of the girls!!!!
It's been a long time since I've taken any pictures of them
Bonnet is such a sweetie
She's always happy to see me and will neigh at the gate!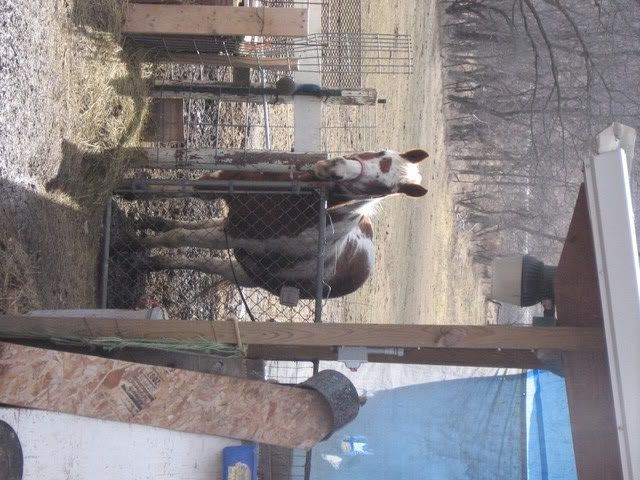 What a 9 month pregnant horse says to working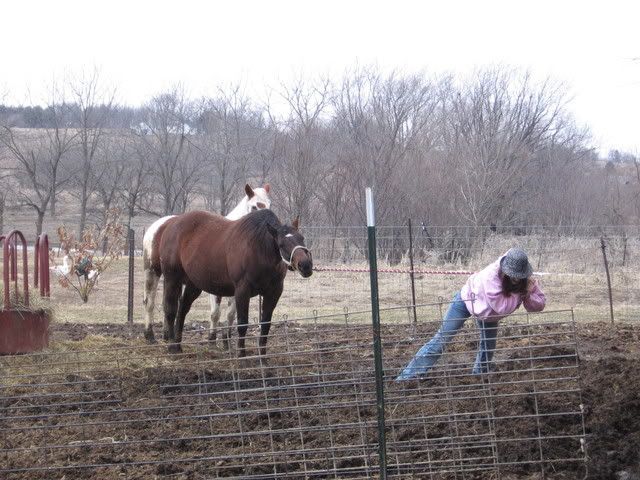 Waiting for my little sis to get moving! Bonnet's ready to go!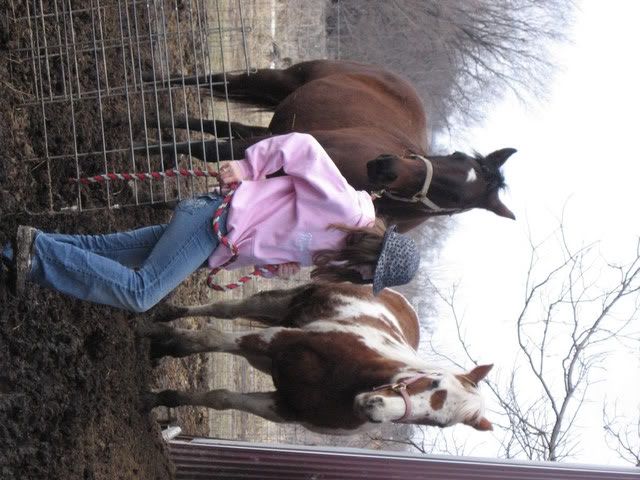 Princess, the bay, and Holly, the black horse. Both of these mares are pregnant!
You can't tell that Holly is pregnant yet, she's 16.1 hands, so I guess that has something to do with it. Both mares are due the same week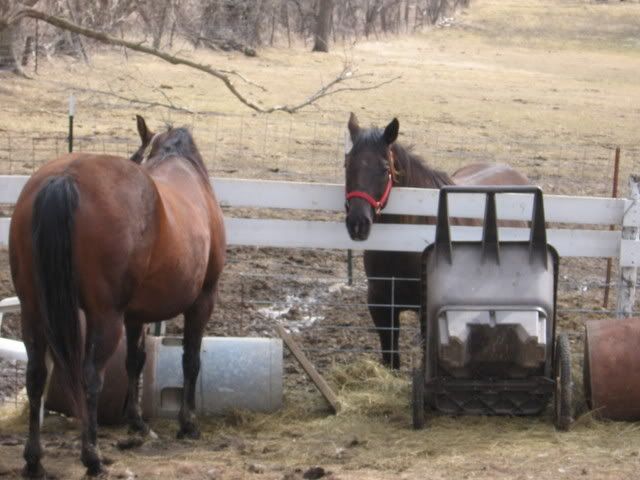 Here's princess!! Can you tell she's due in two months?! I can't imagine how huge she is going to get!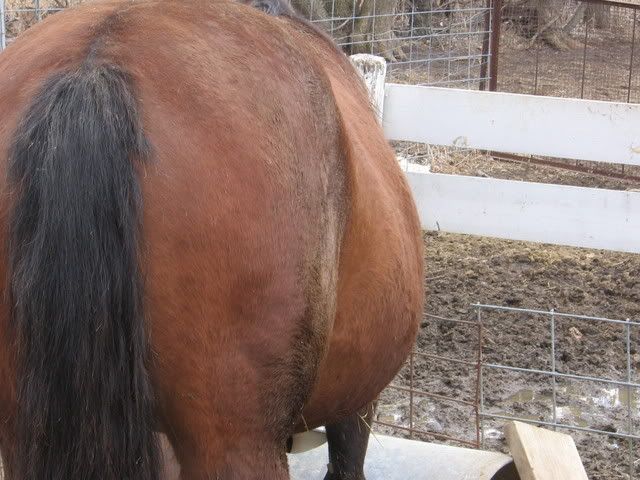 Bonnet ready to go. She gets incredibly hairy in the winter!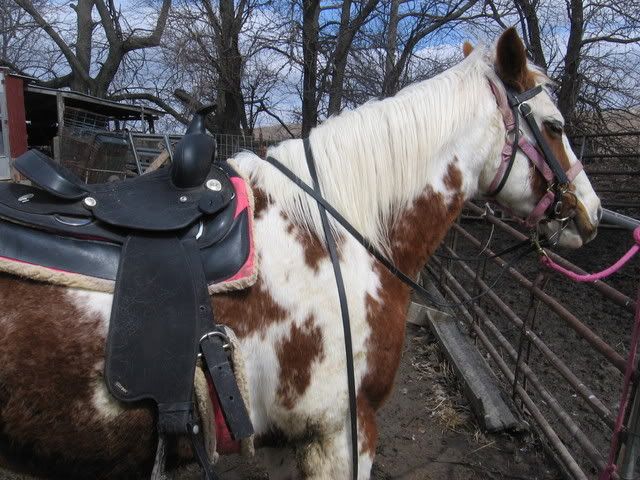 Princess ready to go. I wasn't sure we were going to get the saddle on her
We were told, by the vet, that if we rode her a lot before the pregnacy, we should keep riding her the same way up until the month before she's due. This is pretty much the last month we have to ride her and she more or less refused to do anything but walk.
My sister asked if we could switch horses durning our ride because "Princess is too boring, she won't even trot!"