Ill try to be as "Clean" as Possible about this...
So about 7 month ago I got my Belly Button Pierced... the manual type paper I got said after 6 months to a Yr it should be healed Completely. Well when the 6 months mark came I felt it wasnt healed completely yet so im leaving it in for a couple more months.
I wash it with Anti Bacterial Soap every time I take a Shower and if I feel the need ill wash it other times too. Well ive notice the past couple days that a Bubble was forming around the Upper Part of the Piercing ((I think the Bottom Part is completely healed)).. Ive actually only been recently having issues with the Upper Part of my Piercing. So I thought maybe this Bubble was filling with Pus/Goo so while I was washing it today I kind of Squeezed it and a lil Goo came out ((thats normal))... then Blood started coming out. My piercing has never Bled before... so why would it start now?
Also I never really got an Infection either, Over the past Few months its only gotten a lil Goo here and there but otherwise its been fine.
Is there anything I may have done wrong? or maybe I missed? is there maybe a special thing I can Buy to help this?? or should I just keep doing everything im doing and hope it heals?

Heres a Pic of my Piercing.. to give you an Idea...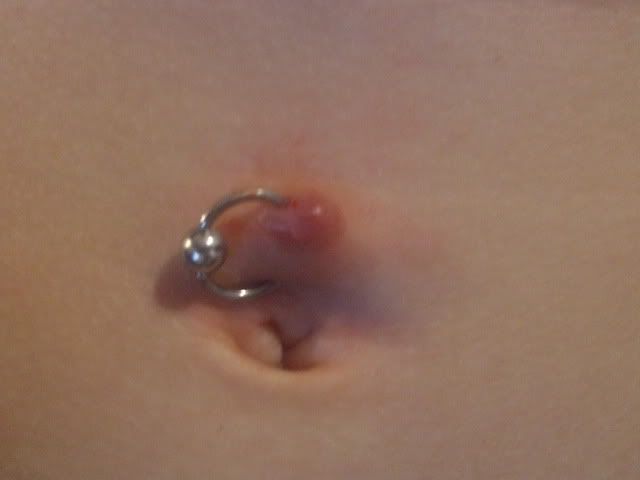 I was gonna go to the place where I got done at and ask them about it... but they Randomly Closed Down a couple months ago ((they were the only Piercing place close by)). Im gonna go wash it again cuz its still Bleeding a lil bit.. but I wanted to se if anyone here could help me with it.