The day started with a little treat for Zoe: she was getting a little jealous of her sister, because Tania was sick and I had to take care of her (and she was allowed to eat soft food for a little while). To make it up to Zoe, I offered her a tiny bit of KMR and she enjoyed it!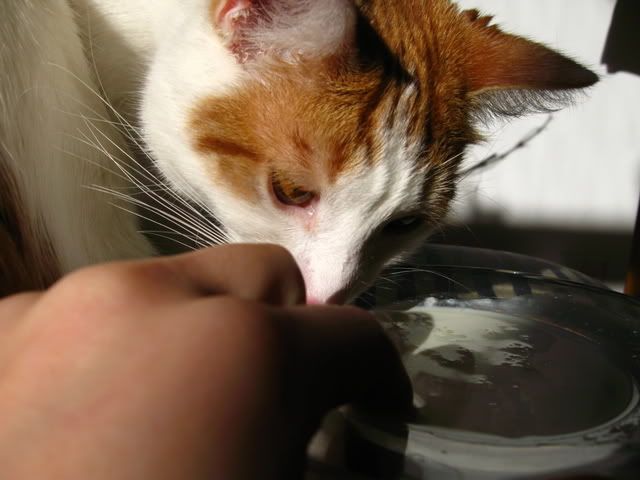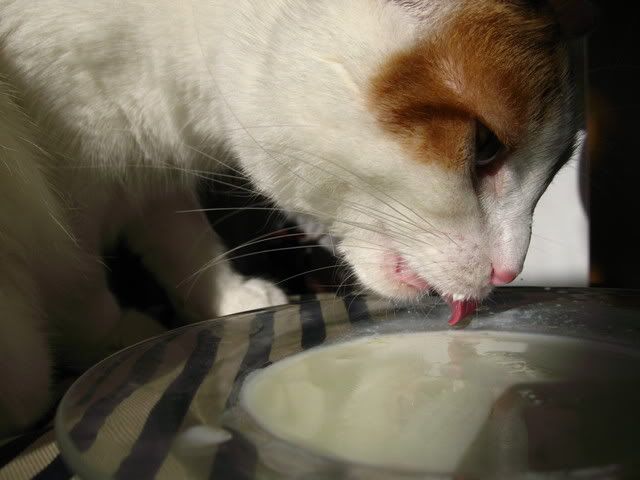 And because the light was so great this day, I kept on taking pictures and a few of them came out really good! My only problem is that I often cut her nose out of the pics...but I still like them!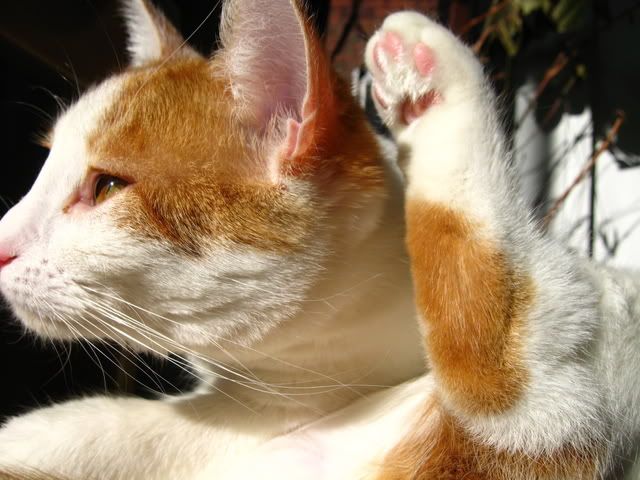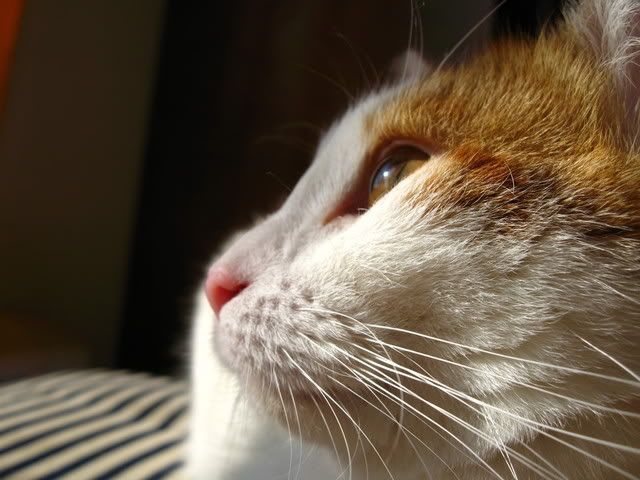 There are even more, but I think that's enough! I can take a lot of picures of Zoe because she loves to relax under the sunlight and, let's admit it, because she is such a cutie! I love how I get more experienced with my two cats and am now able to really get to understand them...I am flattered to get the chance to know and be trusted by them.
Marilou