I thought you might like to see my new boy, Jacob.
He's settling in extremely quickly, and is a huge lovebug, he just loves his cuddles.
He's an Oriental Shorthair - those of you, especially in the US, used to seeing the ultra-modern Oris with their enormous ears will notice that he is a very handsome example of the more moderate traditional UK type which you may not be so used to seeing...
Made himself right at home...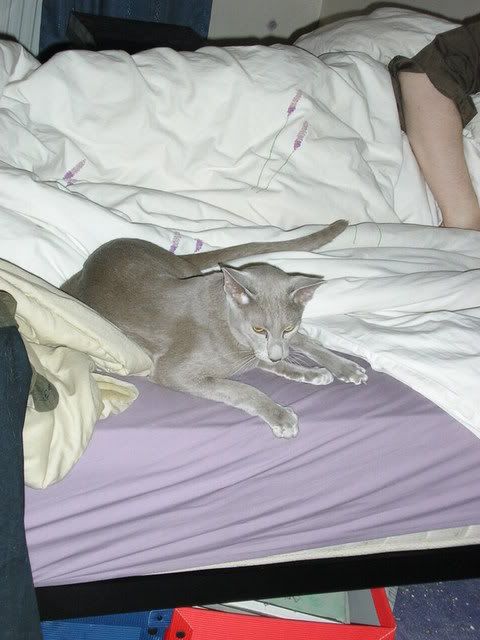 Mid miaow (he never stops!)...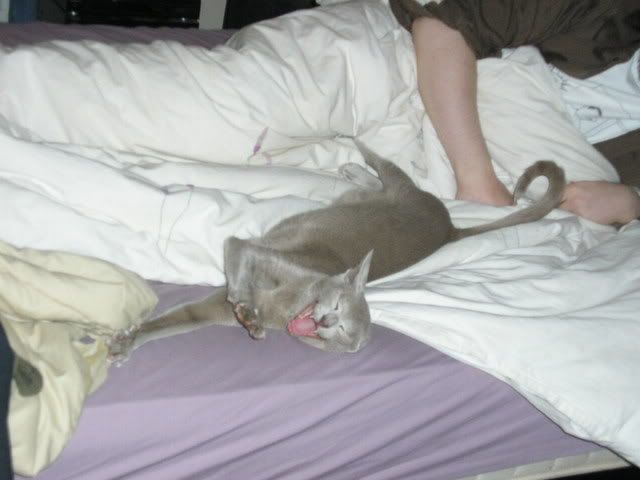 This is the one that shows his colour best, he's a lilac...