I first got it when Maisie came and just thought as she was covered in fleas and I`d been laying on the floor with her leaning on that elbow, that they`d been having a nice meal there
Anyway, a week ago it came back, exactly the same place. Noticed it after spending time with Maisie. Started off looking like lots of little bites and then kinda joined up so it`s a big patch now. Itches like mad and is raised and red.
Kitty was up to date with flea teatment and not seen any evidence on Maisie but treated her Monday, just to be sure.
Anyone got any ideas?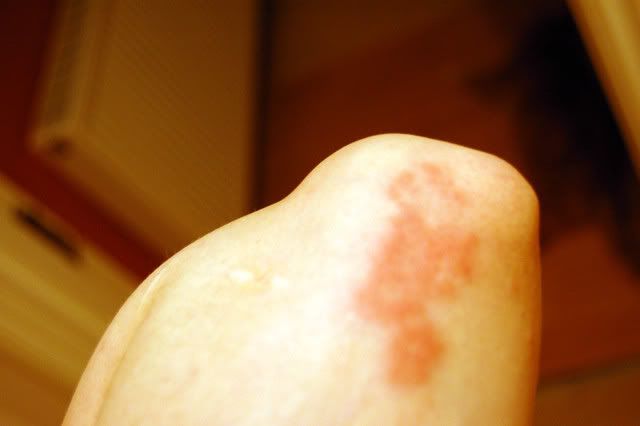 ( It`s quite hard trying to take a picture of your own elbow! Sorry for grossness but it`s driving me nuts
)