Everything started with a visit to the vet with Zoe and Tania. When they came back, the sisters were exhausted, but still they needed a lot of affection...
Zoe didn't want her sister to smell like the vet's clinic, so she offered to wash her head tenderly.
Since Tania had been scared at the vet, Zoe also decided to reassure her.
Tania was happy, and it made Zoe happy also, so she started making "happy paws" on her sis' head. Tania was so knocked off, she wasn't moving a bit. Only sound we could her was Tania's loud purring of joy.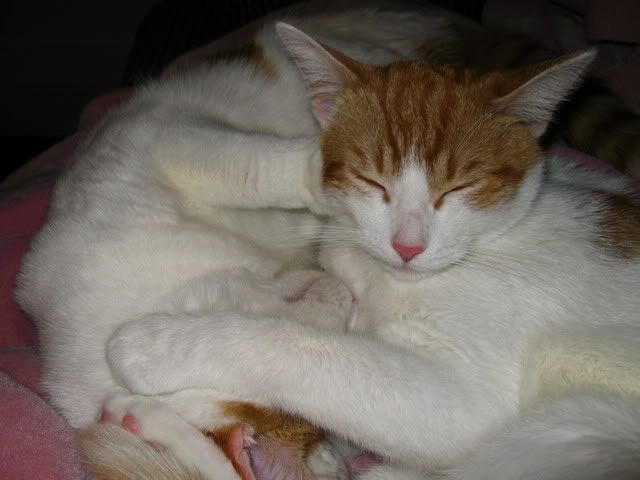 They were tired, but yet they still needed to feel close to each other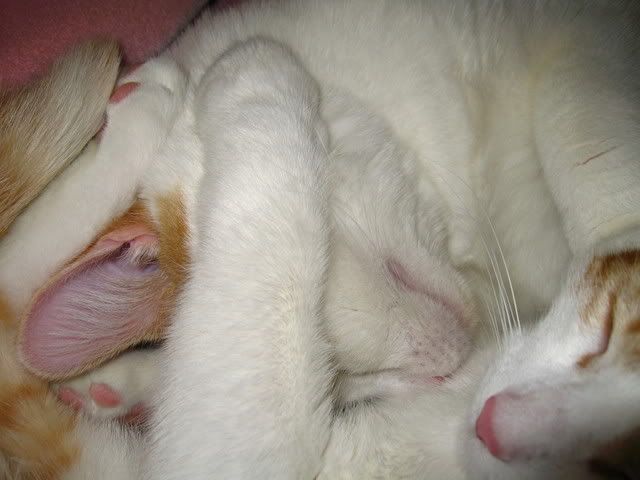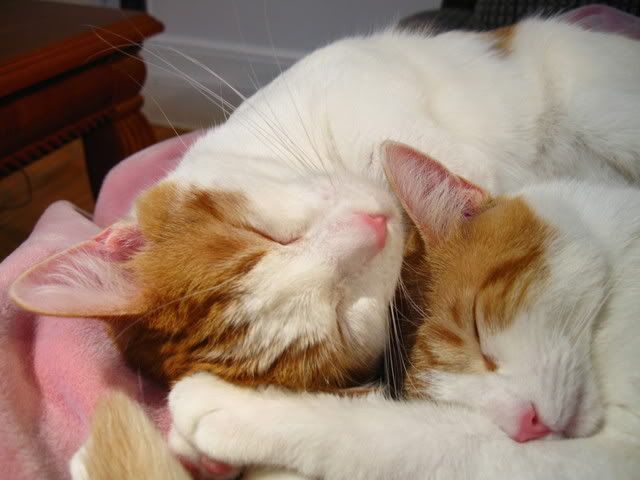 The purring machine was at its loudest...
They made sweet dreams and lived happily ever after...
The end