Photobucket is finally working, so here are some pics!!
First off Molly, as she is my only permanent cat. She is still playing with her favourite toy, which is a 50p toy Sar bought for her last year!! You wouldn't believe she is 15, would you?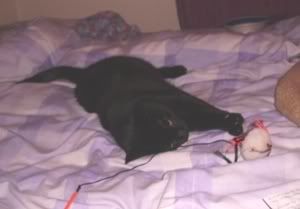 Then we have Zia, who is 17, and a long term foster, although I might adopt her this year!! She is currently curled up against my leg, bless her.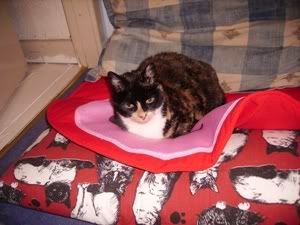 Then we have Rolo, a 10yo foster who I am hoping to find a wonderful home for this year, would love to keep him, but not fair on my neighbours cats or Zia. He didn't like Mr and Mrs Smith as much as I did!!