He's now 5 months old and a monsterous 12-13lbs! He's due to get the snippy snip here next month so he gets whatever he wants til then!! And most likely will afterwards!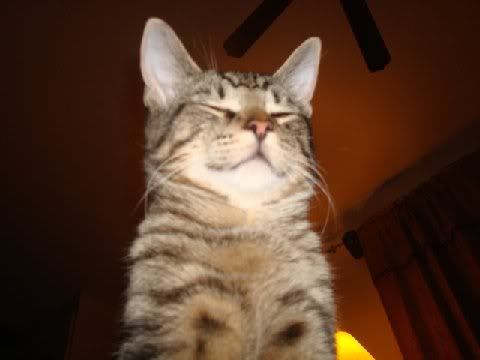 Hanging out with bf during football game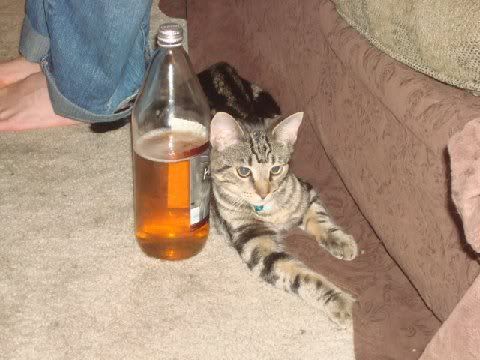 Sneaking for the whipcream of my Sheetz drink!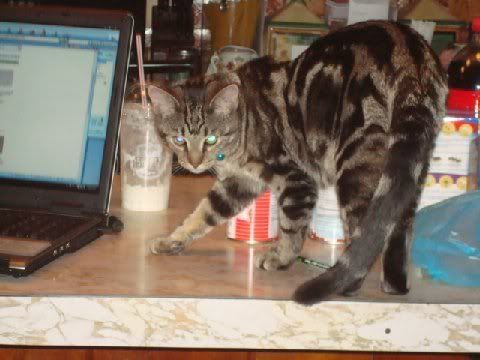 Loving the new vinyl flooring we layed down
Playing with the girls
Bailey sitting on Petrie.. lol
Sleeping with Bailey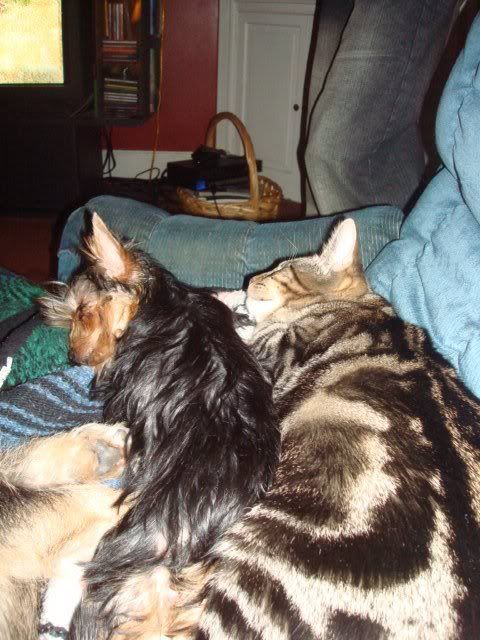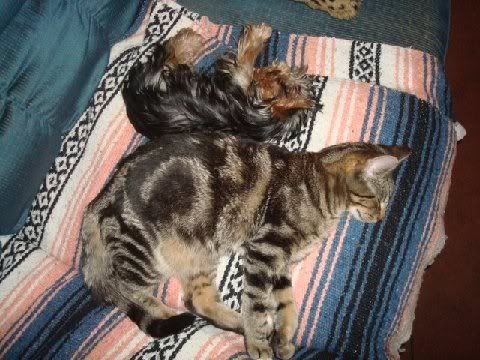 Sleeping with Brooklyn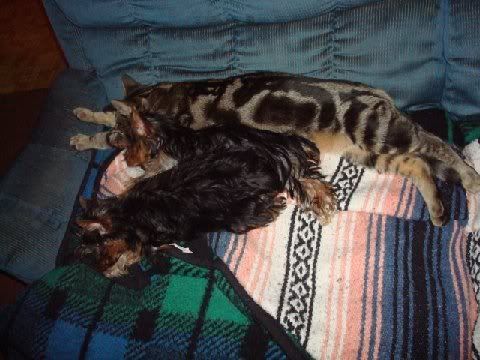 Sleeping with Bailey, Brooklyn, and Peanut
Sleeping in the girls toy box
Using bf's Pitbull's butt as a pillow! LOL Poor Sid.. He's a big baby and loves the kitties!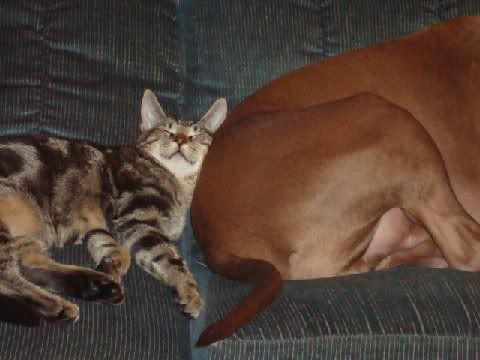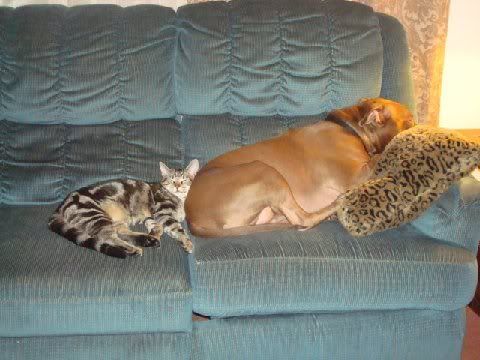 Thanks for looking everyone! He's turning into a beautiful young man and I just adore him!