Ok so I have been reading posts and every one said how it would be great for a "show us your tattoo thread" but no one has started it yet so I thought I would, I have 3 so far and I am getting a matching one with my mom, and my pap memorial which I cannot decide on the art of it yet! And I cant believe I forgot, but I want my white tiger which is gonna take me a while to save for
and its gonna be the most painful (lower back) And the fact I have two places I go and cant decide which one to go to for that, probably the place where I got the paw prints cause they specialize in wild animal art!
these were all taken right after it was done
my paw prints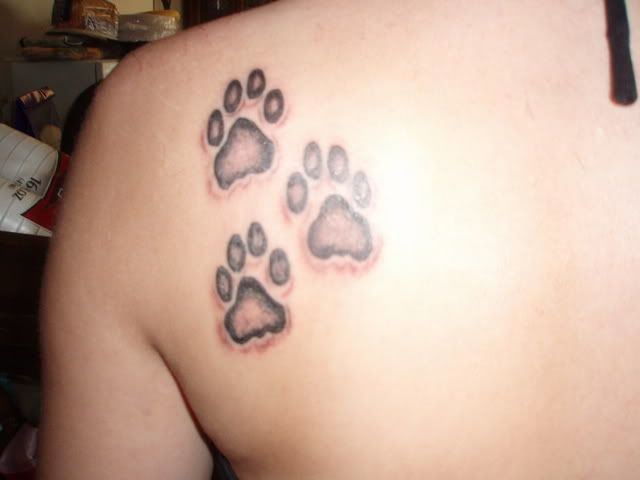 my cherry (which I still want her to do a little more to it, and well you can see where I laughed but the one pointy part at the end, hey I am ticklish I just never knew how ticklish I was on my tummy
)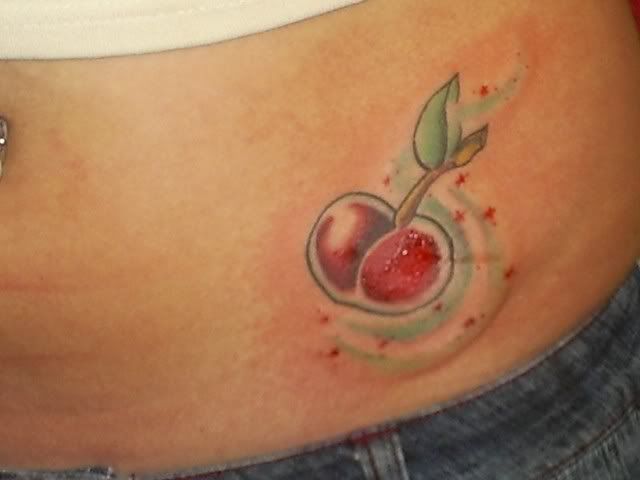 And the third is on my wrist of a butterfly which I will post once I can get a good picture of it, I am still not done with this one though
They all have a meaning behind them as well
So now its your turn to show me your tat's!