Just wanted to share some new pics of Katie's new babies. Are they cute or what? They're socializing well, are very sweet and playful, just still a little wary of humans. We're hoping they're be ready to go their new home in Oct.
Aphrodite at play
Keeping an eye on Da Bird
Is it safe to come out yet?
What a handsome little man!
Look at that sweet little face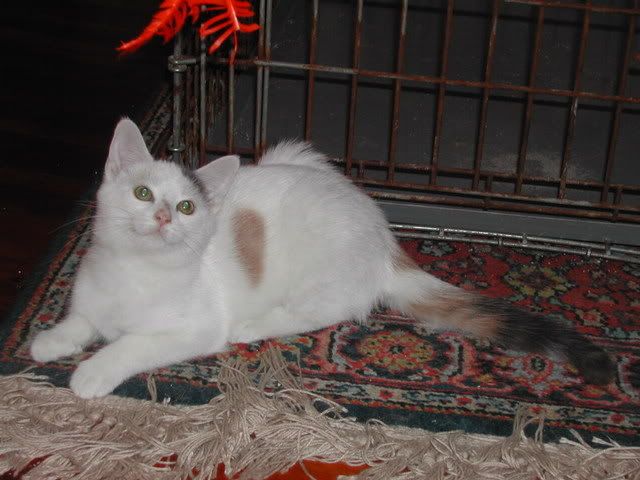 Another of our handsome little Apollo