This is Tom. He is one of my parents' kittens. When I was over there a couple of weeks ago, I took a few pics on my phone of the kitties.
He is smiling. I swear!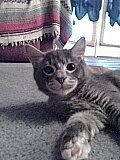 Crazy!! Here is Harley. He is a cutie too.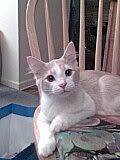 They are both so loving. I love kittens!!