I start this thread off with tears beause I am ashamed of myself.

I know that I have hardly been on here for atleast 5 months but I have a good reason.

5 months ago we bought a house... and we moved in. As we were moving things in my BEAUTIFUL, PRECIOUS LILO vanished.


The garage door was left open from someone helping me move things in and I guess Lilo decided she was going to try and find the only home she knew her whole life. (Our old house)

I did everything in this world to try and find my little LOVE but to no avail. I had sooooo many calls but none of them were her. Its been 5 months and I know it must sound silly but I still feel like she will be in my arms again purring soflty in my ear. I just have that feeling that she is out there. Maybe someone loving found her and is spoiling her like she deserves. But I just feel in my heart that she is out there. I dont believe that she is totally GONE from us.

I havent been on here because it was so sad for me. I am and was upset with myself for not being extra careful. Ohhhhhhhhhhhh!!!! I just miss her so much!!!! What am I gonna do without her?!

I posted this in THE CAT LOUNGE instead of the OVER THE BRIDGE because though she is missing.... she is NOT GONE. My heart tells me so.

I wanted to post a few pics of my little baby just to remember her.....
She ALWAYS SHARED her YOGURT with her DADDY!!
I miss her beautiful face!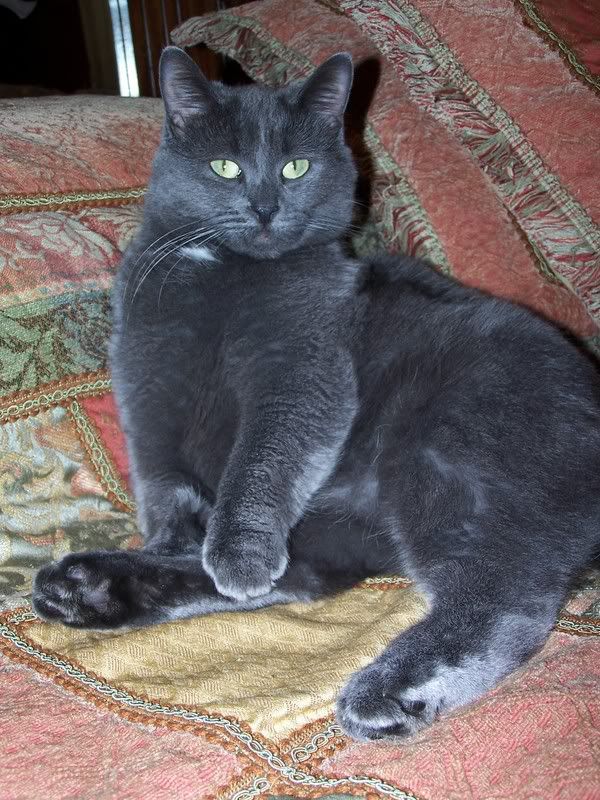 Heheheh... look @ her face. She loves me though...
I love her. And I miss her.

~Sarah~