The latest in computer chair fashion, or.......
offline
2,244 Posts. Joined 1/2006
Location: philadelphia
Meet my new friend, computer chair.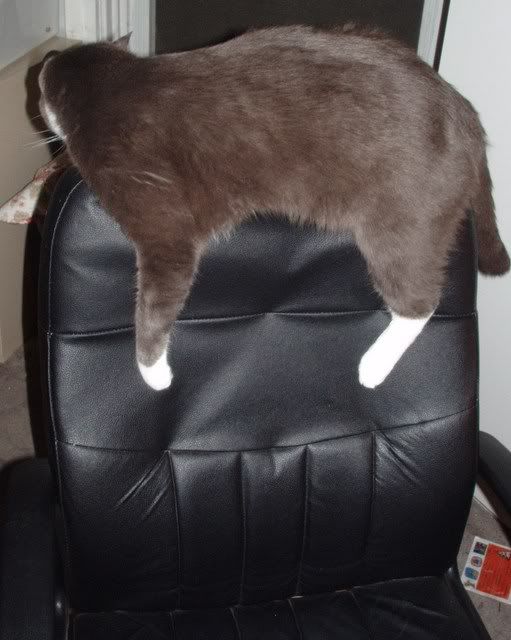 offline
62 Posts. Joined 7/2007
Location: CT
LOL too cute! Love the added purring pillow/head and neck warmer feature!
offline
15,259 Posts. Joined 7/2005
Location: Canada
Aww looks very comfortable!
offline
1,239 Posts. Joined 9/2005
Location: Florida
OMG I think your kitty and Weeble were separated at birth! Not only do they look very similar, but Weeble also does that!
That's a great chair you have there
offline
22,210 Posts. Joined 11/2005
Ahhh...to be a cat!
offline
11,661 Posts. Joined 12/2004
Location: Dade County, FL
That is so funny!
All kitties need love!

offline
20,447 Posts. Joined 11/2005
Location: NE OH
sometimes I wonder how they find certain places/positions comfortable!!