hey all,
My name is Ian, and i only just found this site browsing on google for this type of forum.
Anyway, i bought a kitten home about 2 weeks ago, it is currently just 6-7 weeks old. It belongs to me and my girlfriend, the kitten belonged to my Girlfriends friend, who's cat had given birth to it, we both fell in love with her as soon as we saw her the first time. It's colouring (to me) was just unique and i loved it. From then we had to have her.
My parent's didn't like the idea, but i managed to change their minds, and now they love her.. well, my dad still doesn't like cats, but everyone else likes them, after seeing my own.
Information on the kitten: Was born at the stables where my girlfriends horse lives. The parent is quite wild really. Only human interaction would be when it is fed. I can't actually get to the mother to pet her before she runs away from me. The name of the kitten "Tonic Water". There's a story behind how that name came to be, but for the sake of keeping this post as short as i can, i won't bother to put the details.
Picture: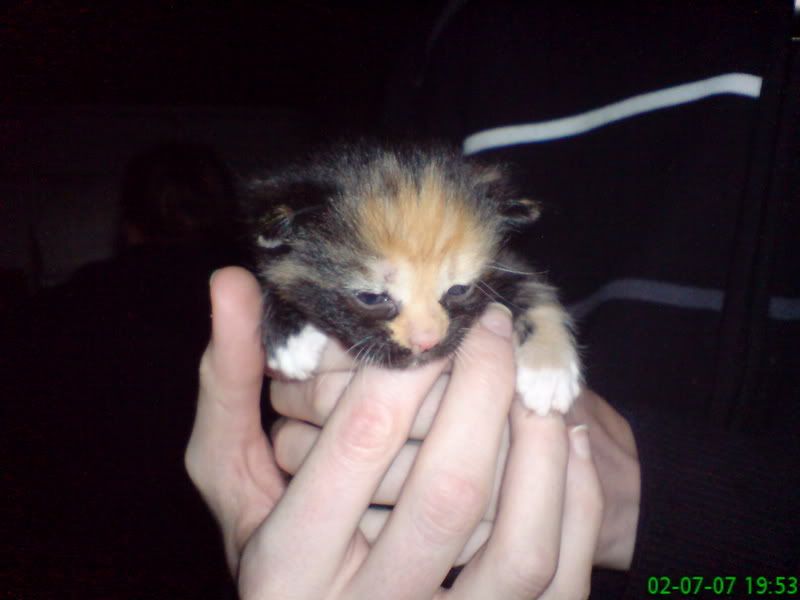 "She's so ugly she's cute" << What people have told me. I think she's brilliant.