Today was Moogy's appointment at the groomer for her annual lion haircut... she's still a bit grumpy tonight but I can already see the effects on her behavior... she wants to be petted more because she can feel our hands caressing her skin and she loves it... and it gives her more stamina... she already tried to climb the bookcase twice in the last ten minutes...
I fear to see what she will try tomorrow...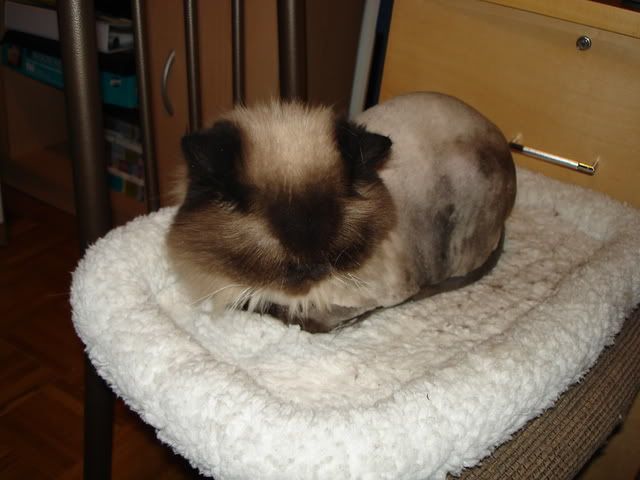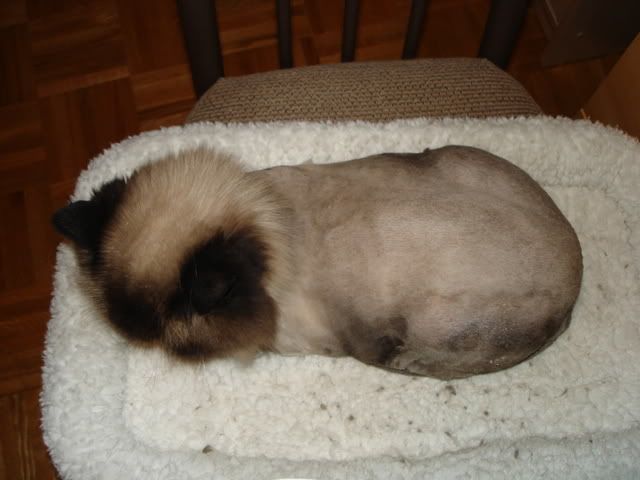 by the way, she still has her tail... it's just hidden under her...
I guess she didn't want to show you her tiny little tail with a big poof of fuzz at the end...