Here is Pogue's half of the tent, with his litter box, food dishes, crate, and requisite mousie toys all over the place. He seemed to aclimate to it right away. (the treats in the bowl helped.
)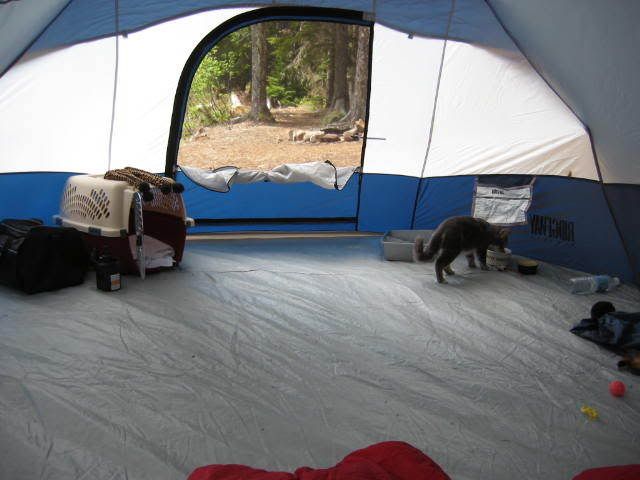 Napping on the sleeping bags
Playing Attack the Mousie with the nephews
Getting sleepy, probably needs another nap.
Napping on Dad's smokey flannel shirt
I wish we captured more pics of him outside, but he was so active when he got out there, that I never had a chance to grab the camera. I am glad he had such a fun time though.