I have great pleasure in introducing Tiffin, a little boy born to Maisie at 2.30 AM this morning.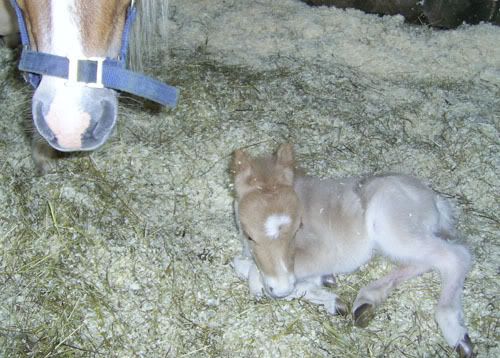 All went well, the vet has been and mother and baby are doing just fine. One of his forelegs is slightly bent more than it should be, but the vet thinks it is nothing, just one of those birth things that will correct itself. Maisie is being the incredibly good mum that she is, but is letting me touch him, and he is getting used to the feel and smell of people.
Here are more pix:
Where's the food? Let me at it!
This was taken by my plumber, who arrived at 8.30 this morning. Tiffin looks as if he is coping with being born better than I am!