Hey guys, I'm able to get on here for a few and update you all a bit.
Seth wasn't getting better on the Vancamicin and Rochephin, the strongest antibiotics that they could use.So, they did a Cat scan and found the Pleural Effusion on his right lung.I saw the x-rays and there was NO lung there basically,it was all infection.Picture a bowling ball in his right lung. It was colapsing his lung and he was having a very hard time breathing.His temps kept going up and up.At one time it was 104.7
that was AFTER his surgury too.They ended up packing him with ice to cool him down.....he had ice packs under both arms, at the base of his neck and then they were going to do one in his groin area if those didn't work to bring down his temp.They did though.He also had a cold wash cloth on his forhead and one on his chest.
So, they called in a Thoracic surgeon and decided that the best thing for him would be to do the surgury.His surgeon, was a wonderful woman who explained what would be done to him in full detail, so there was no surprises for us.
It took an hour to litterally scrape the infection off of his lung.She said she peeled it away, it was like a scab almost.Picture a canned ham, the jelly stuff from it, that was what they were hoping to find.Instead it was thicker than that.
He had 2 chest tubes put in to drain all the junk out of his chest.He was on continuous oxygen,IVs, got breathing treatments every 3 hours plus, chest precushions every 3 hours.It's a funny little thing that beats on your chest to break up all the crap that it can.They did x-rays every day, plus blood work.
Through it all, he never cried.He never gave them any grief for whatever they did to him.The only time he would have tears in his eyes, was when the Morphine started to wear off and he was starting to hurt.Still, he didn't cry.They switched him to Loratabs for pain as the Morphine would only work for 30 min. at most.
He will have to have x-rays for a while.He is on Antibiotics for 30 days at home.Can't go outside, can't have visitors, can't be around smoke/heavy perfume or anything strong that may cause his lung more iratation.
He still has Pnemonia and will for some time they say.
But, he's home and is doing pretty good.
He'll have to get the flu shot EVERY year and the Pnemonia shot every 5 years -I believe.He goes to see his Surgeon on May 4 and then for an x-ray the same day.Plus to see his Ped. on May 1st.
I can't tell you all how much your love/support/vibes/prayers and thoughts helped us.He was one very sick little boy.
If I wouldn't have followed my Mothers instincts and known it wasn't just a virus, he wouldn't be here now.....the Drs even said that.
Shawn went out an bought a big Hepa air purifier for the Living room and then a little one for Seths' room.
I have to change his bandages 2 times a day and they look so painful!
Here are a few pics. there are some that are graphic, so if you get sick easy.............don't look.
I have a bunch of pics of Seth, but will pick out just a few to post.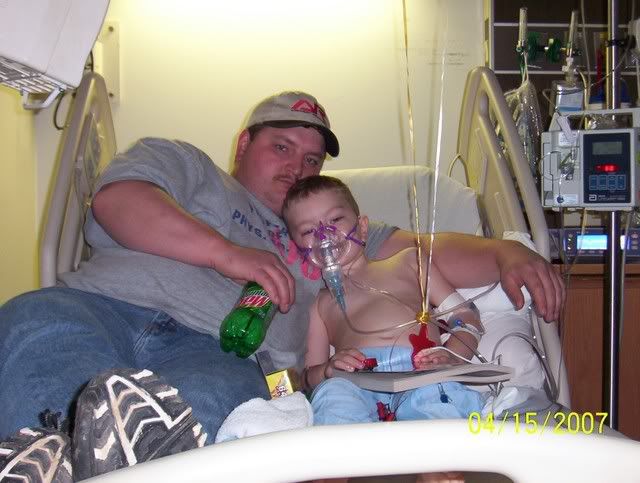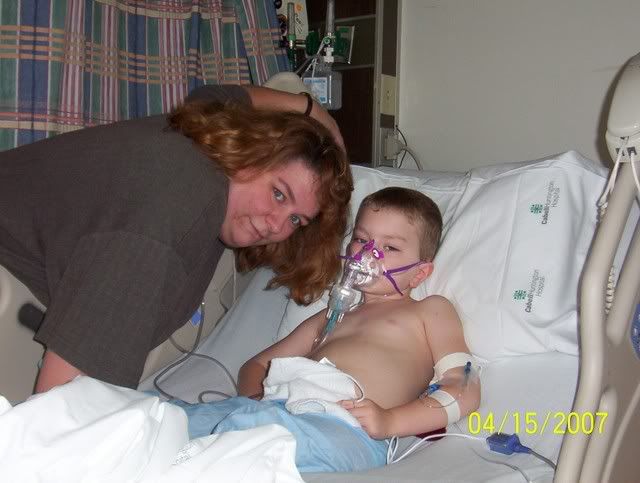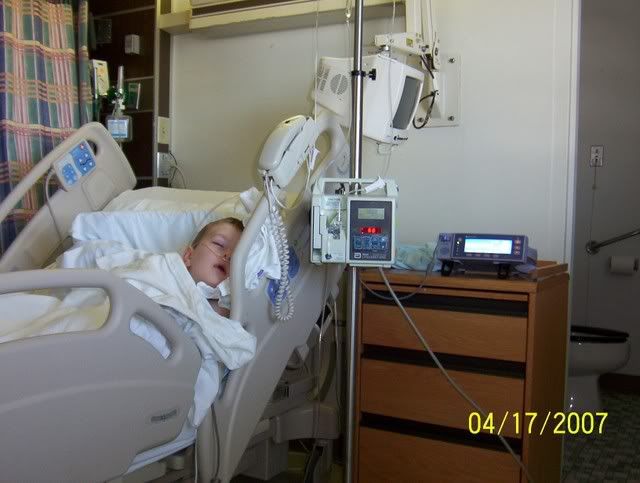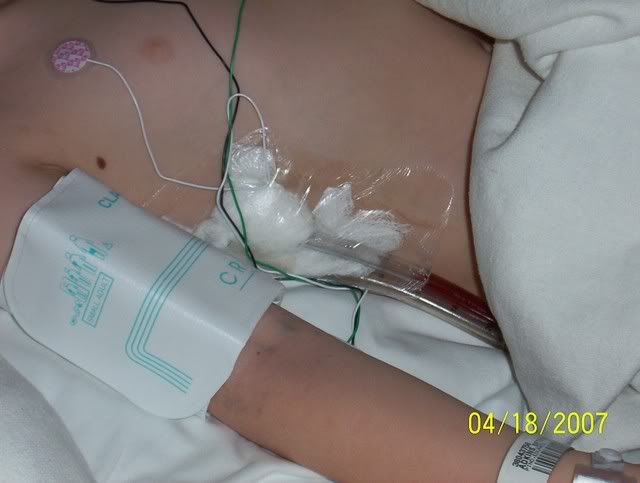 -the following one is the most graphic
-
-
-
-
-
-
-
-
-
-
-
-
-
-
-
-
-
-
-
-
-
-
-
-
-
-
-
-