Welllll, I finally brought her home this evening.
But mum has only agreed to keep her until we find somewhere else for her to stay, and that she has to stay in a cage, because the last pregnant mom had the kittens on the carpet, and she was really bloody.
But it's better for her to have them here than at the rescue.
Here's some pictures of her.
Hi foster meowmy!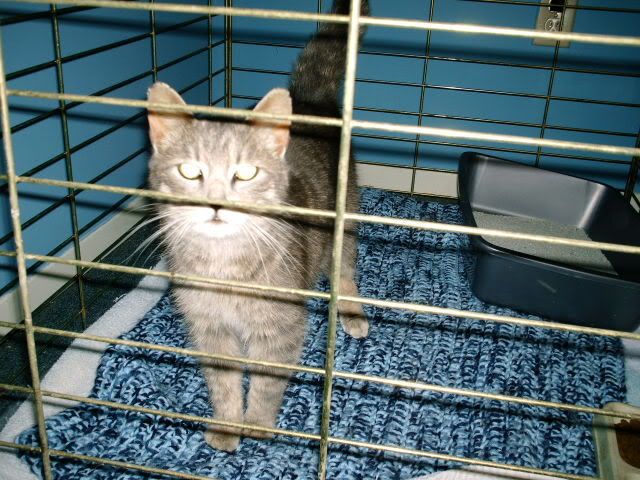 Loving the rubbing!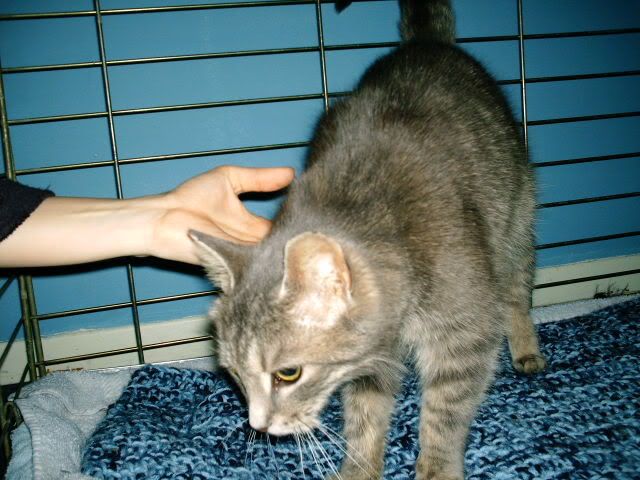 Yummy food!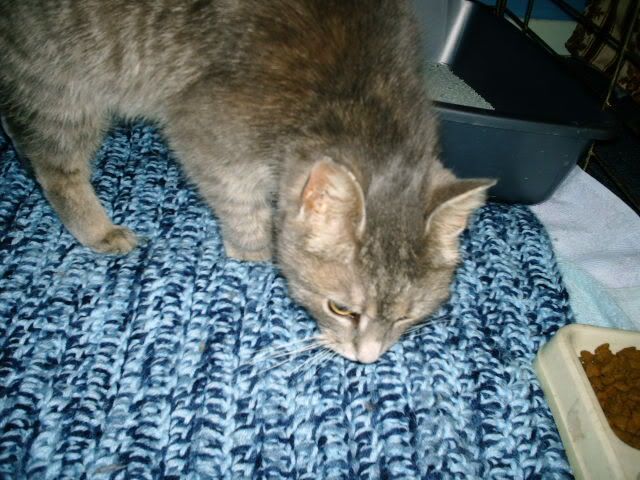 I felt them moving the other day.. but I didn't feel them tonight... hopefully they will come soon, and be healthy. She was a very sick cat a few weeks ago, and she still has a bit of the sniffles.
Not to mention she is a cat of about 8-10 months.