There seems to be much confusion of colors vs. breed so I thought it might be a good idea to have some pictorial representation put forth for everyone!
Let me start (but most of my cats are red/ruddy):
Breed: Abyssinian, Color: Ruddy (ticked tabby)
Breed: Exotic Shorthair, Color: Red Tabby (Classic)
Breed: Persian, Color: Red Tabby (Mackerel)
Breed: Norwegian Forest Cat, Color: Red Tabby (Mackerel)
Breed: European Burmese, Color: Brown (Sorry the pic is not so clear, it was scanned from a newspaper article!)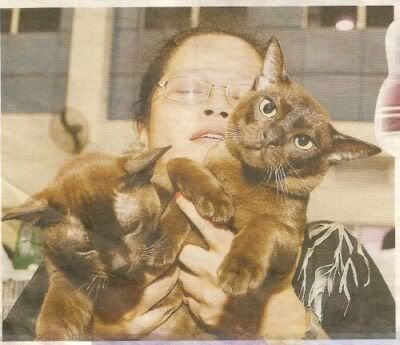 Breed: Domestic Shorthair (Can pass for a Japanese Bobtail), Color: Dilute Calico (Mi-Ke)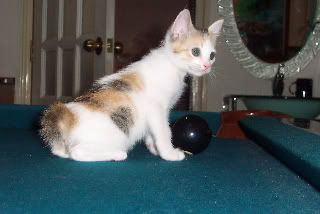 Please note that the Exotic and the DSH does not belong to me!!!!
Please add on yours so we can have some sort of pictorial representation!