I love buying 'kitty' stuff...all sorts of kitty knick knacks or plush kitties. These are some I picked up last week...

I got these litter mates at the King Dollar store...



...and this litter of cuties as well...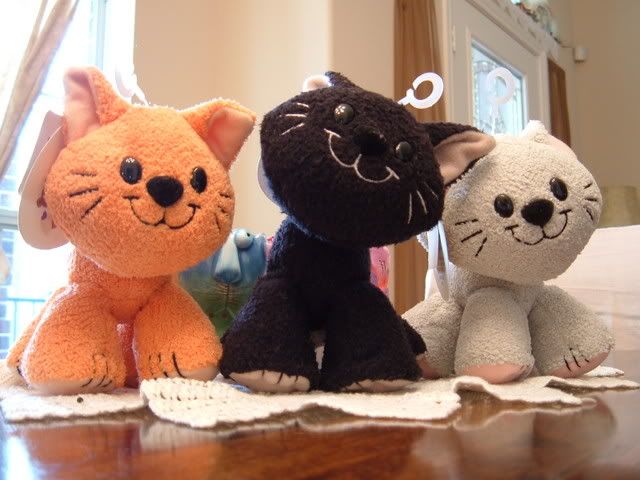 This is what I believe to be a kitty's food/water dish...however...in my home, its my new candy dish!!! Its got the silliest looking kitties all around it!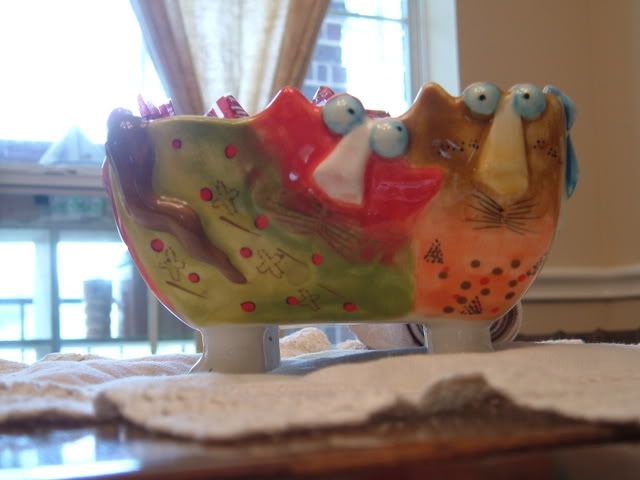 I've got lots more kitty stuff...will get more pics up soon. How 'bout sharing with us some of y'all's kitty stuff!

Hilda>^..^<