Takoda and Baby met for the very first time this past weekend and actually hit it off better than I expected!
They actually took an afternoon nap in the sun together.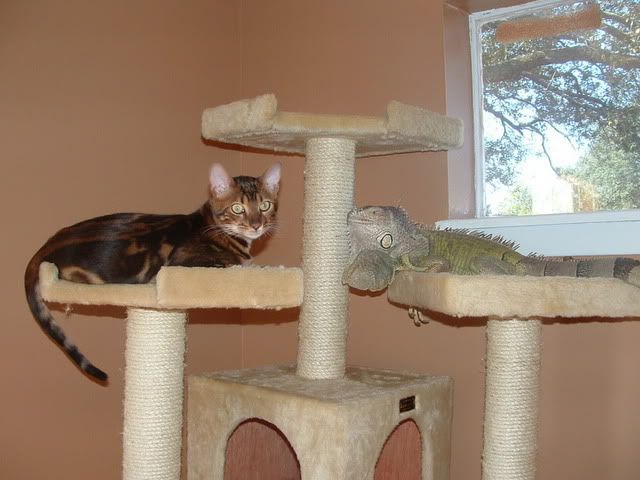 Takoda is actually in love with Lizzie our Water Dragon. He isn't allowed to have too much contact with her. I will have to post pictures of him rubbing his face and head all over her mesh cage. It is too funny!