Kitty sleeping
Missing Kitty and Maisie

offline
4,233 Posts. Joined 2/2007
Location: 1066 Country
ZZZZZZZZZZZZZZZZZ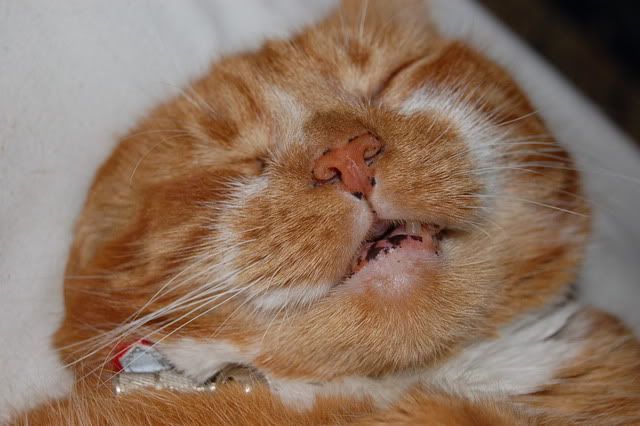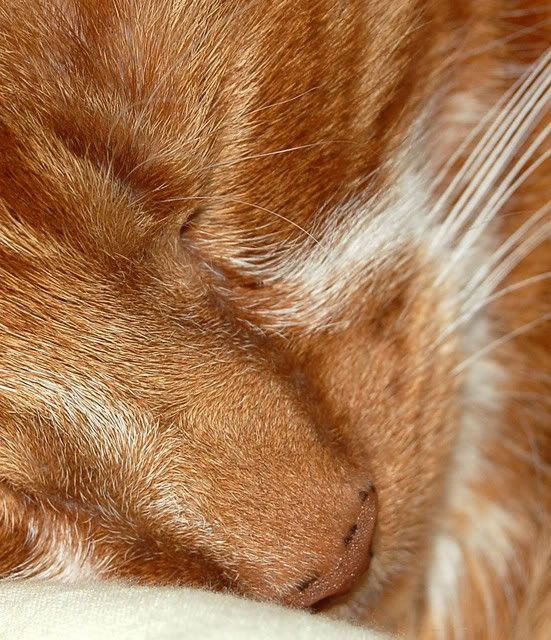 offline
1,329 Posts. Joined 2/2007
Location: USA
Aww, I love sleeping pets! *So* precious!!
But sshhh...
Under Portia and Diesels' Control

offline
3,411 Posts. Joined 9/2005
Location: Sydney, Australia
Beautiful macro shots!

What a gorgeous kitty!
I'm watching you ! !

offline
7,602 Posts. Joined 5/2006
Location: Brits Abroad - In Spain
wow what fabulous photos and of course you´ve got a fabulous model
and what a beautiful colour
offline
916 Posts. Joined 1/2007
Location: Canada
I LOVE that little nose.
Give it a little kiss for me when your sweetheart wakes up please!
offline
21,085 Posts. Joined 7/2006
Location: Winnipeg, Manitoba, Canada
Awww! He's precious! I too love that little nose!!!! hehe I kiss my kitties on the nose all of the time.
offline
985 Posts. Joined 5/2006
Location: san francisco
awwww <3 what a cutie
offline
1,156 Posts. Joined 1/2007
Location: Ontario, Canada
Excellent close-ups! I love his little speckled nose.
Moderator/Admin

offline
54,349 Posts. Joined 12/2003
Location: ENGLAND... LAND OF HOPE AND GLORY!
Awww bless him he's sleeping with his mouth open
Missing Kitty and Maisie

offline
4,233 Posts. Joined 2/2007
Location: 1066 Country
Thank you!
I would kiss his little nosey peg but he wont let me
He acts just like a kid getting a sloppy kiss off grandma. Sure he wipes kissess off when Im not looking though I will give him hed snoggs!
offline
3,268 Posts. Joined 7/2005
Location: North Texas
Your kitty is out!!(sound asleep). I love the little open mouth..Great pictures..
offline
2,865 Posts. Joined 11/2006
Location: Watching the robins sing!
OMG! What a sweetheart - I want to reach right out and hug him!!!