So theres a major scuffling going on in my garden last night. Peps & moofs are in the bunny rabbit catching game at the moment, so I thought I was on a rescue mission. But no.............its this little tyke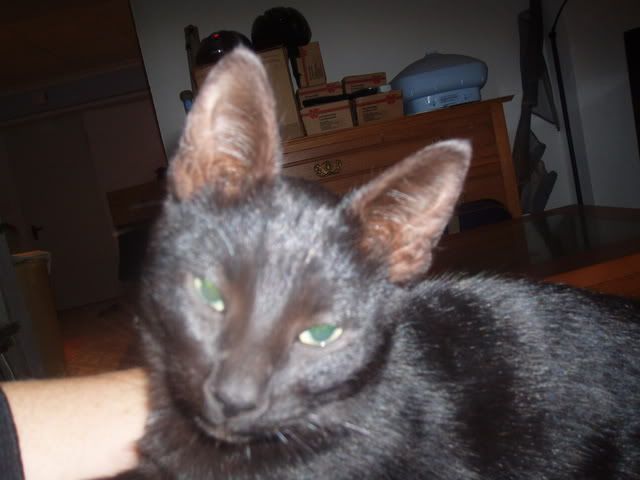 Aint he a cutie
he was/is very freindly, his coat is in good nick, no fleas and his pads very soft. I think he`s about 3-4mth
still got all his bits
So he just came over to me, crying up a storm - I managed to get him into a catbasket. I walked all the neighbourhood for nearly 2 hrs, knocking on doors, I was/am convinced he's got an owner, he so natural around people and well cared for. Mind you he couldnt get food down his throat quick enough so he was a hungry boy !
No-one has seen him before or heard about anyone getting a kitten
I´ve been the the 2 local vets with photos, so maybe if the owner goes in there. But its all very strange !