I broke down in another thread and let the proverbial cat out of the bag that I'm getting
another
kitten. Her name is Dreamer and she's Ares' littermate. Heres a link (again) to their 'baby page':
http://www.rockybengals.com/blithe_kits.htm
OK, so heres the story...
My breeder, Stacy, and I were going back and forth in e-mail trying to figure the logistics of getting Ares home. I happened to be checking out her site and noticed that this amazing little girl was now available at a very low price (relatively speaking of course). Stacy wrote on the site that she has 'tude', so of course I had to ask. She told me that Dreamer isn't a big fan of people. She should be great show quality, but she doesn't like to be touched too much (only on her own terms)
So I asked Stacy how close she was to Ares and one thing let to another and there you have it!
I would prefer that they come together, so our 'due date' has been pushed back to January 16th.
Now I'm even MORE excited!
Here are some more pics:
The new girl, showing her 'tude' quite well: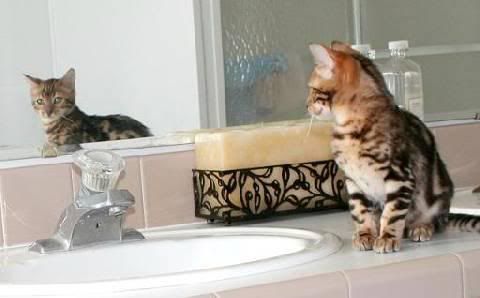 Dreamer from the side:
And again from the other side: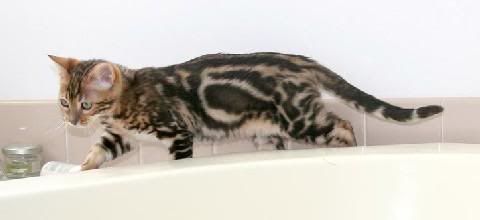 Here's my big boy Ares: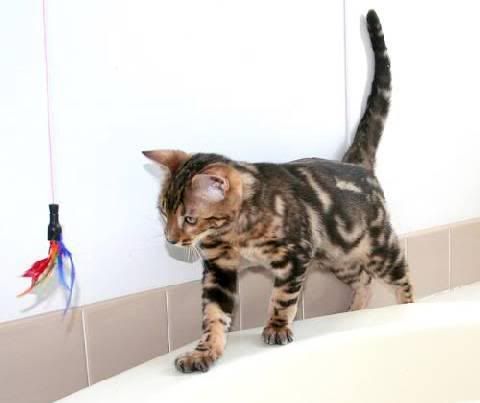 And Ares again with mom: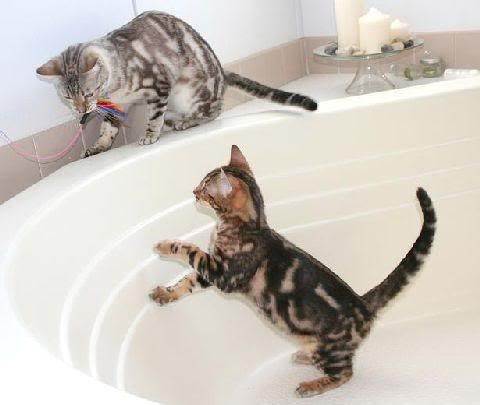 The 'double trouble' shot: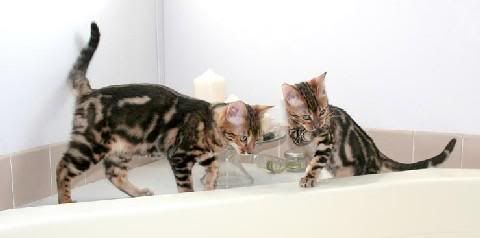 And finally watching mom play: