Since the Christmas Market rolled into town, I've been having my fill of Gluhwein (Mulled Wine) and food there! It has to most wonderful atmosphere and so many great things to buy!
I visited the Market (again!) over the weekend and thought I'd share some of my pictures with you!
You can also see these photos and a couple more on VF
I started off in the smaller part of the Market in Saint Anne's Square - see the One Man Band!
I didn't get too many pictures here as everyone was insisting on being in the picture!
From here, you head through the Royal Exchange Arcade, which runs under the theatre. This is a view of the entrance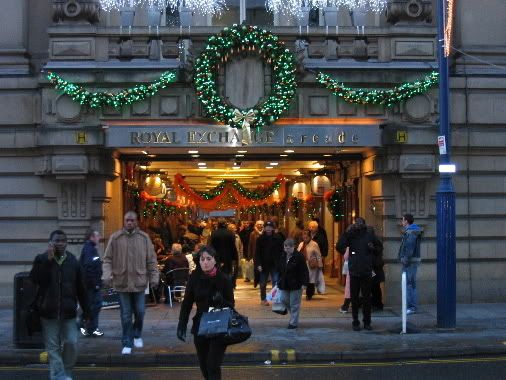 This is the entrance to the main area of the Market on Albert Square - you can see the Town Hall in the background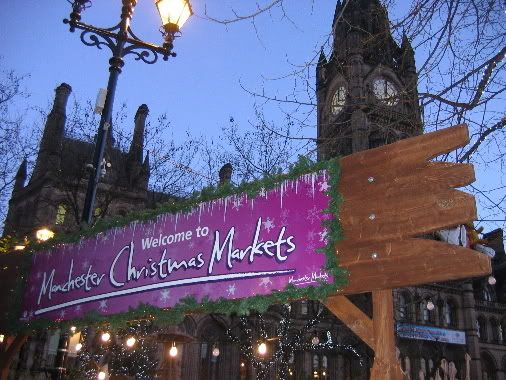 This is one of the many sweet stands that give out the most tempting of smells!