This is Tribbles, so named b/c she is the right color and makes tribbly noises. She also doesn't like Vulcans. These pics are a few weeks old, she grew a bit since- In two months she went from a scrawny 4 lbs to a healthy 6.6.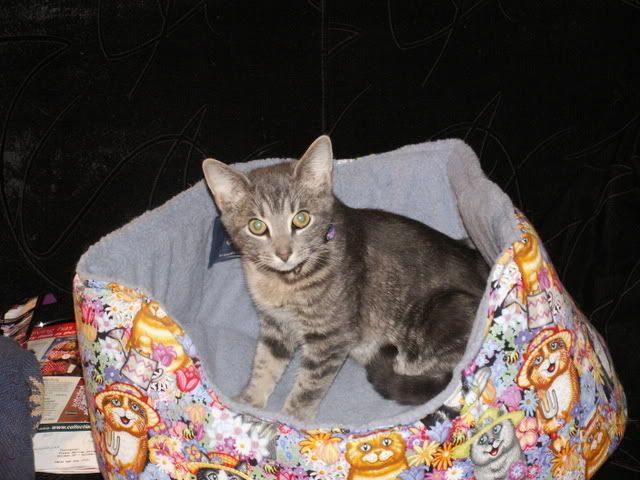 Cute close up: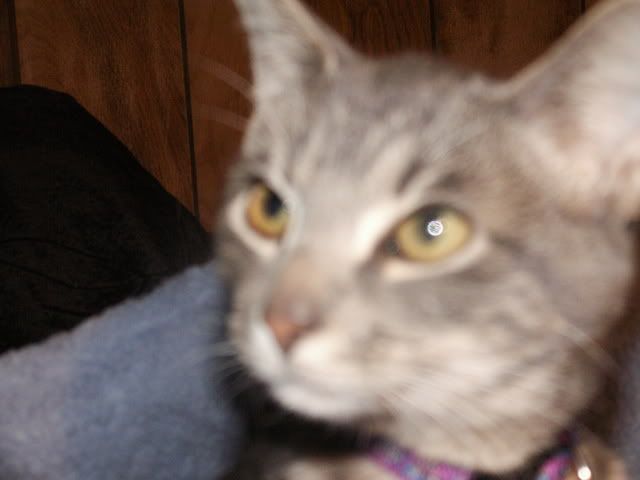 Sometimes I say Zakk looks like Sophie, but not here. This pic came out pretty funny.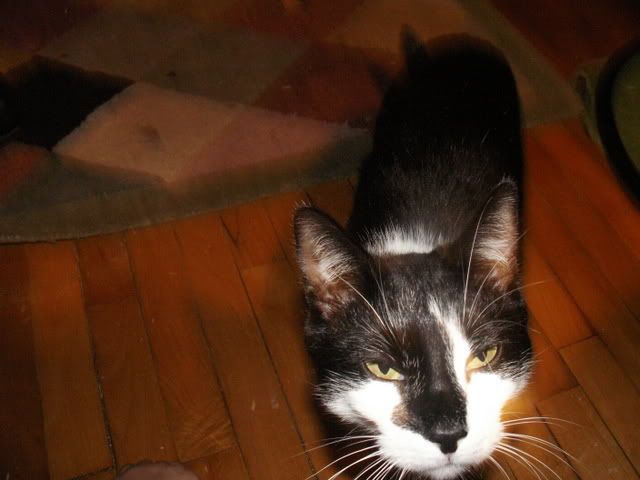 This has been one of Suzie's favorite hang outs. She's waiting for some treats.