Okay we have been in this complex about six months our lease is over. However we planned to move into a 1 bedroom in the same complex. Anyway there is this couple and they fight all the time and drive recklessly when they fight. The lady that did this always screeches out in her suv when her and her "fiance" fight. BS. At 7:30am yesterday morning my boyfriend and I were were awaken by her screeching out. Next thing I know she crashes in my bfs car and into the townhouse's kitchen next door to us. Turns out this lady was drunk she got arrested and everything I hope they get evicted.
Photos Below!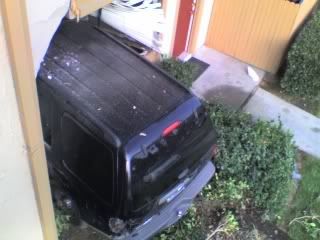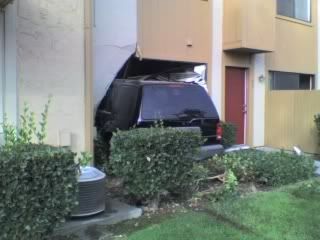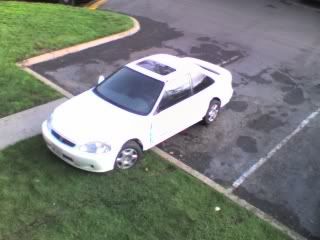 His car was in the parking spot, she pushed through his car and another one and got onto the curb and into the town houses kitchen.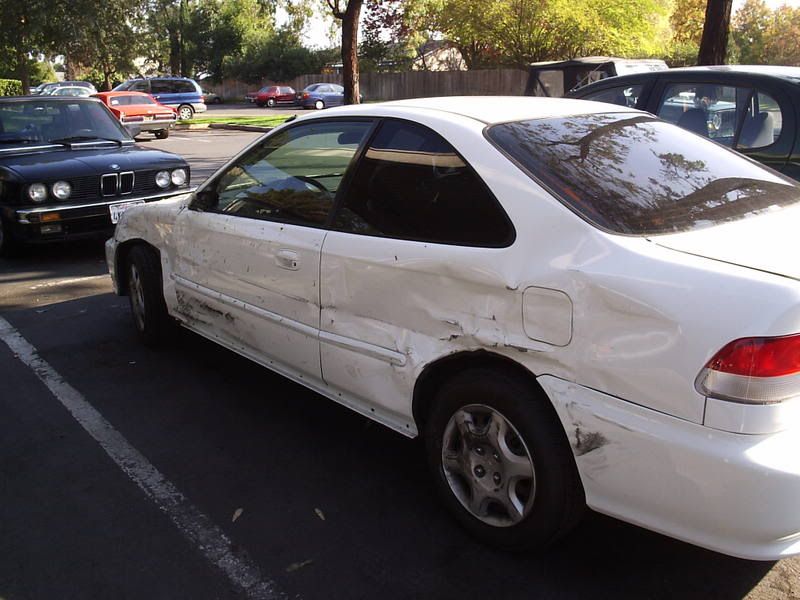 This is the final damage. He has insurance so we are not to worried about it.
Im just glad no one got hurt, however I have no sympathy for drunk drivers. There were lots of cops and lots of people watching and shocked. It was a crazy day.