A girl tries to get a few minutes on the computer and what does she get?
a baby that's facinated with his older sister.....
And gets hollered at one too many times, and settles in for a nice comfy nap....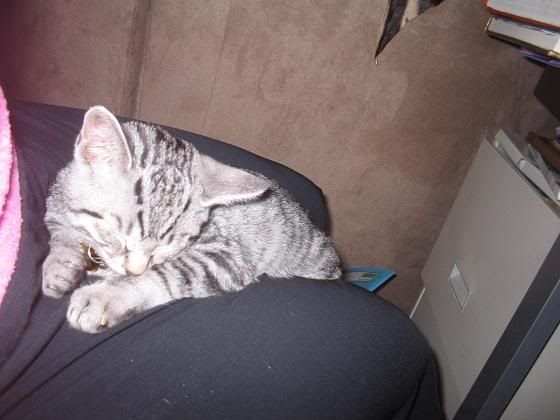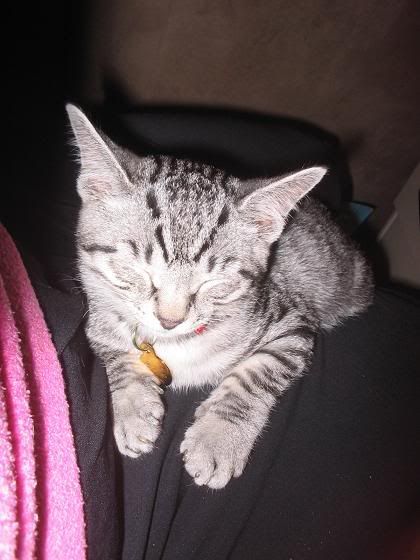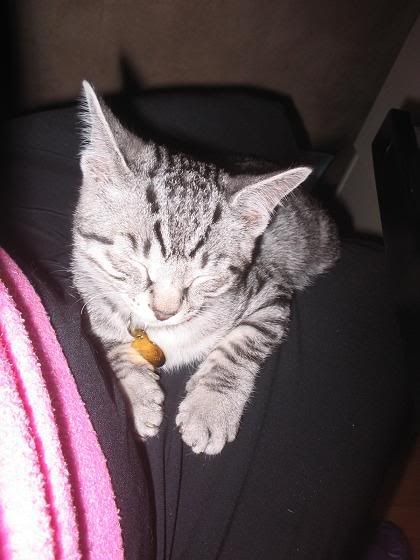 Then LuckyGirl tries to hop up, sees the baby, and decides my laps not big enough for the both of them....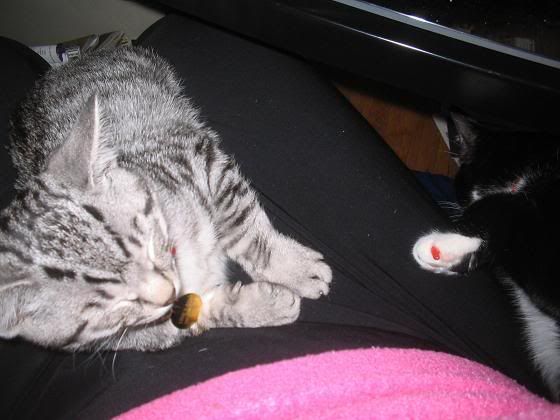 But she awakens the sleeping beauty, who hops onto the back of the couch, and gives me the dirtiest look.....
as if I'm the one who tried to jump on top of him!
and just look at that perfect stripe on his tail......