For the first time since she's had the babies she's actually got some spunk to her tonight.
Her and Jake do NOT get along and she usually lets him know this ANY and EVERY time she walks by him. Well, Jake has taken the hint to stay away from her. He's hiding...
Can you guess where?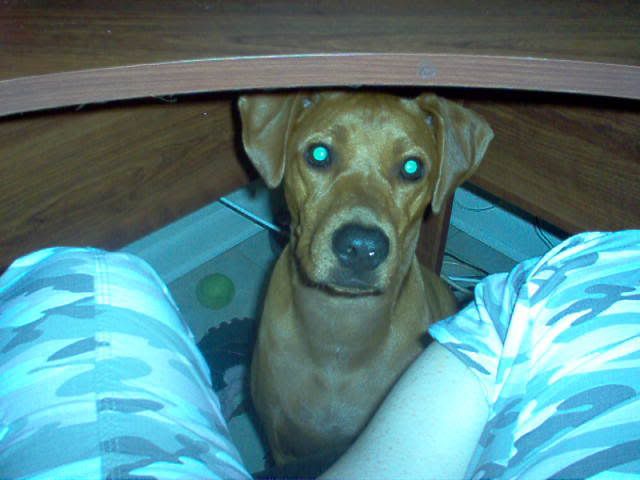 What kind of watchdog is scared of a cat?