I lost my camera and batteries for over a week..i missed so many good cat poses! But i caught a few today. And for any who remember, i was having big problems with jasmine weeing everywhere, well its all sorted, after 2 months of spending a fortune on various products, ripping up carpet etc...all it took was a new open tray in the area of the hall she liked to wee...turns out its a bit more private for her!
Anyway here are the photos:
Riley: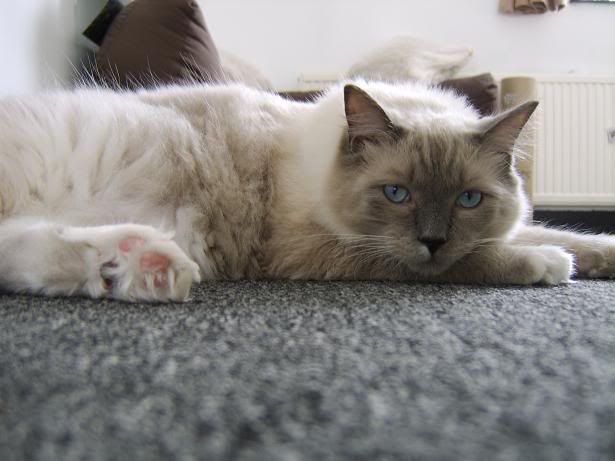 SMUG: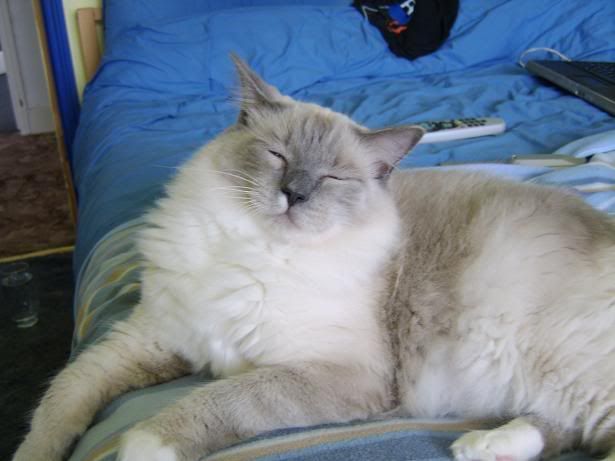 Slightly grumpy, hes not a fan of cameras: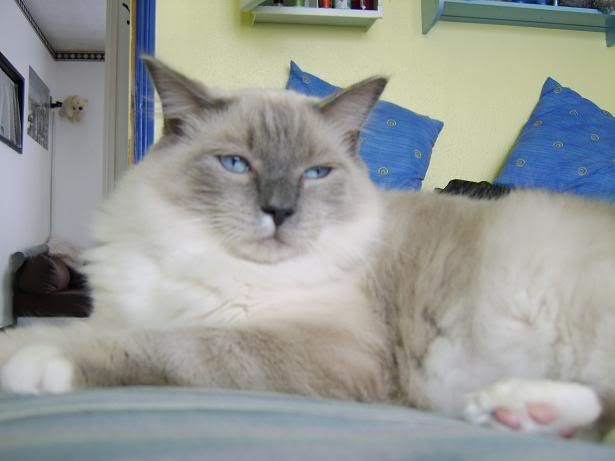 And a lovely one of Jasmine, shes getting prettier every day...but then i AM biased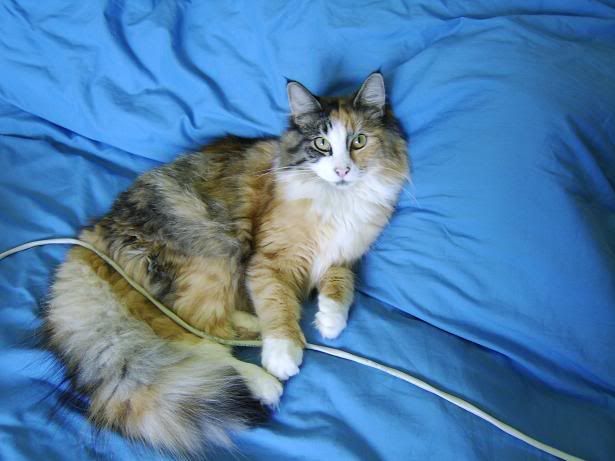 Both snuggled up together: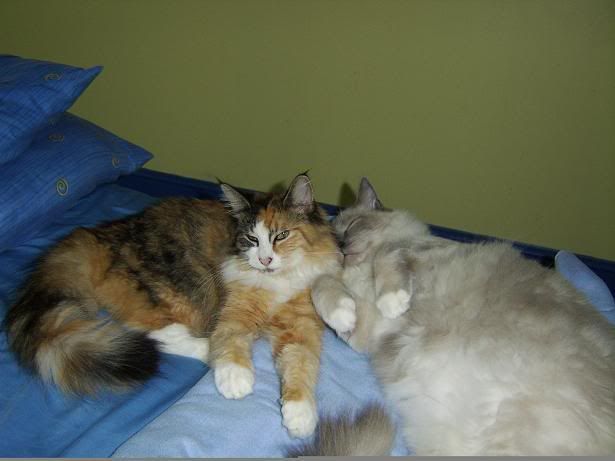 Jasmine...on my clean clothes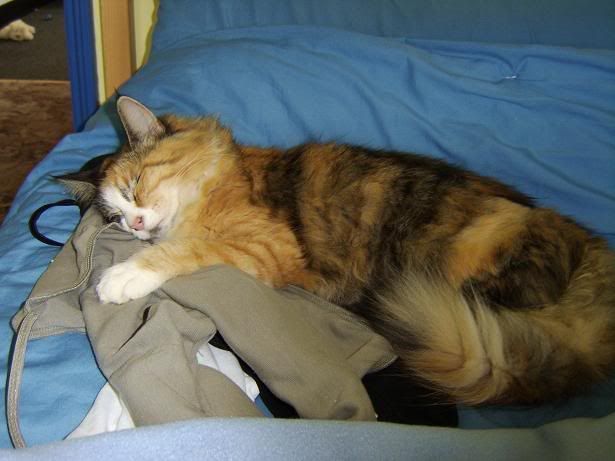 And this isnt a great photo but just wanted you to see how riley lays on hi climbing frame, he loves hanging over the edge of things...