I wanted to get online a little bit and upload some pics & surf fur pics a bit....and this is what happened....
You wanna what? Get on the c'puter??? Ummm, no, Meowmy we need attention!!!!
Now let's just see wat's sooo impurrrtant on this here c'puter??? Hmmmm....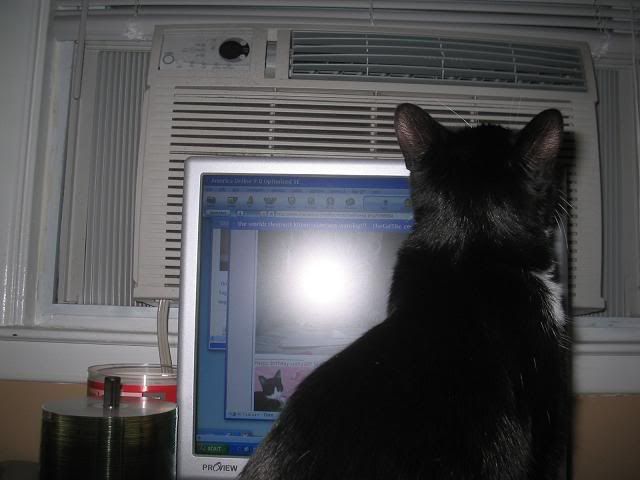 Wait? Is that my beautiful birthday siggy that Anakat made for me???!?!?!?!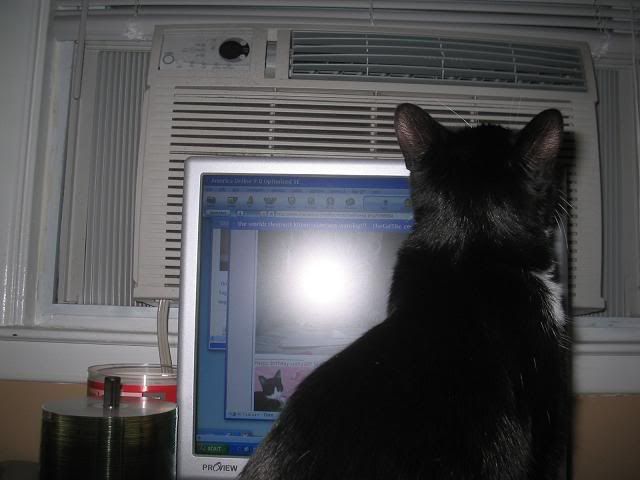 Yeah Louie, that's it! Block the screen! Usually I try to walk on the keys....but Meowmy just rolls the keyboard under the desk, so that won't work!