Well, last night Meowmy had tons of things to do, so LuckyGirl & Little Louie were left in Daddy's care. Let's see what they were up to?!
Louie takes a little nap on Daddy's feet while Daddy eats his dinner...
LuckyGirl wants Daddy to watch tv with her...
No Daddy I can't see it like that, I have to watch like this!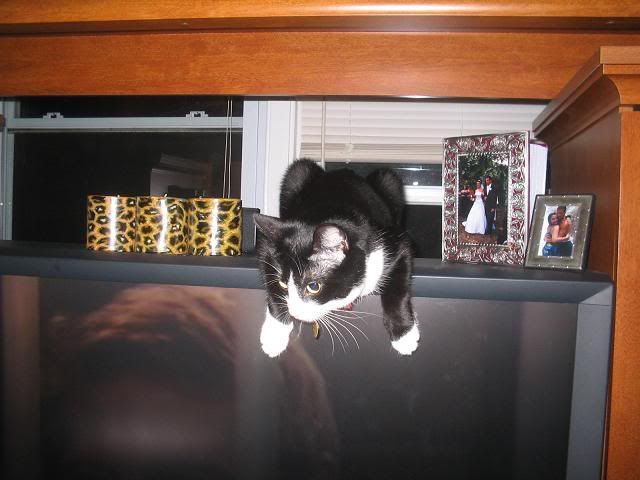 Daddy & Louie are in their jammies and ready to have some "guy time" in front of the tube...
Boy this is SO interesting Daddy!!! I want the remote!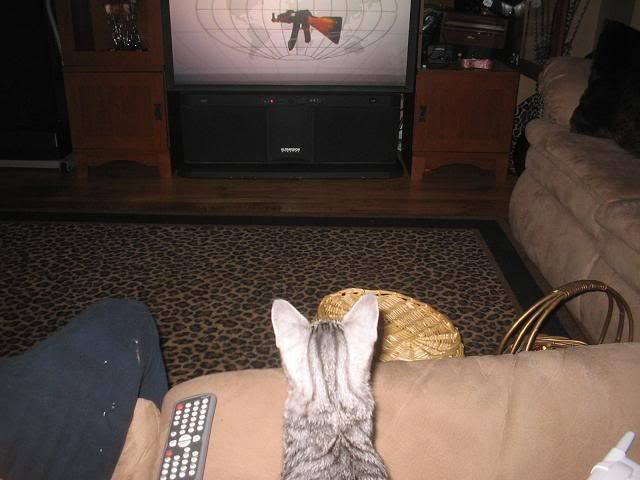 Daddy plays a little with his little boy...