I juss got a new kitten yesterday from a friend whos cat gave birth to it about 2 months ago.
She eats..but she doesnt drink any of the water i put out for her :-/
what should i do?
And i need to train her to use the litter box so she doesnt go all over my carpeted floor. Any ideas on how i can go about doing this? So far...what ive been doing is when i see her get ready 2 use the carpet as her bathroom...i pick her up and put her in the litter box and she goes there.
How long does it normally take for a kitten to get used to it?
Thanx and heres some pics!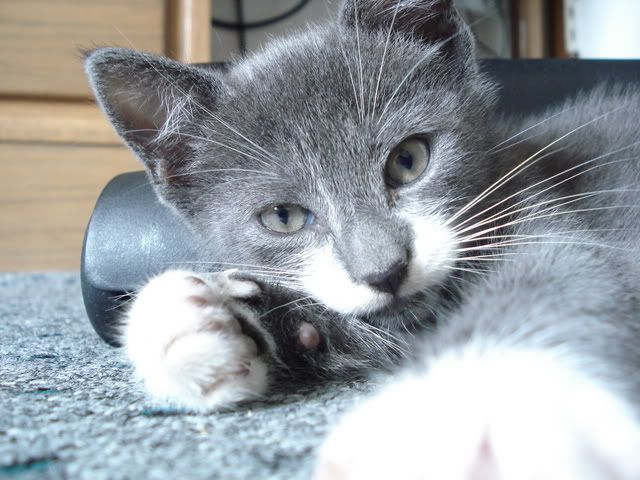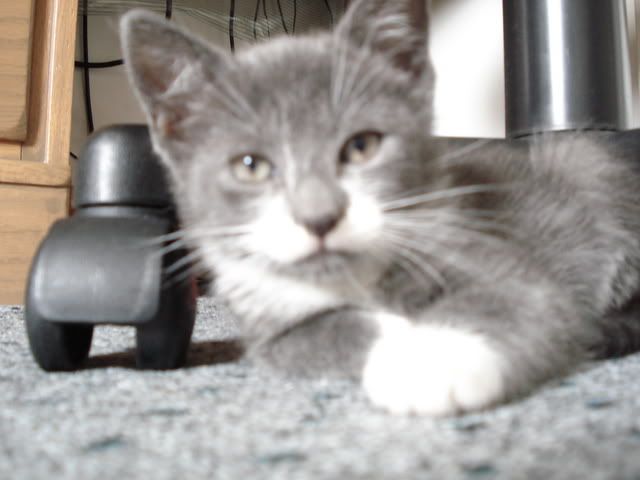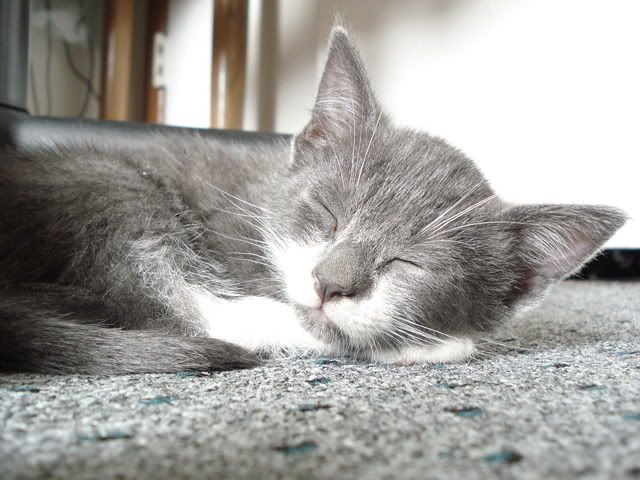 and she sleeps ALOT but i read that its normal for them to do that.