This is our Godchild and nephew Antonio...my sisters little guy he is 5 years old and he is so funny, wanted to share these with you all! He is the biggest love bug!!
I miss him he lives in FL.
Check out the size of his cereal bowl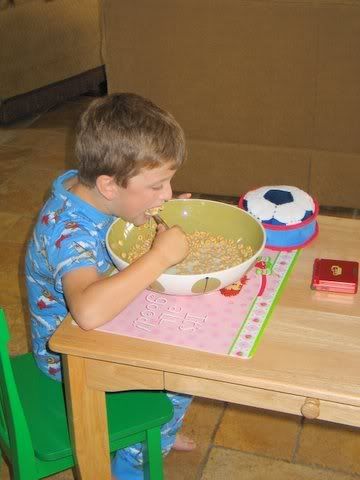 Yes, he is the class clown!! And he goes to catholic school!!