So basically I wasn't online today because there was a film crew in my apartment. Brian got sweet talked into directing a short film by a friend and I guess in the effort to save money they used our apartment for one scene. The desk I usually access TCS from was blocked by about a crew of 15.
I was going through withdrawals!! Anya and I hung out in the bedroom all day and watched more Northern Exposure on DVD.
Anyway, so you can see how overtaken my apartment was:
Yep...that's DOLLY TRACK in my living room...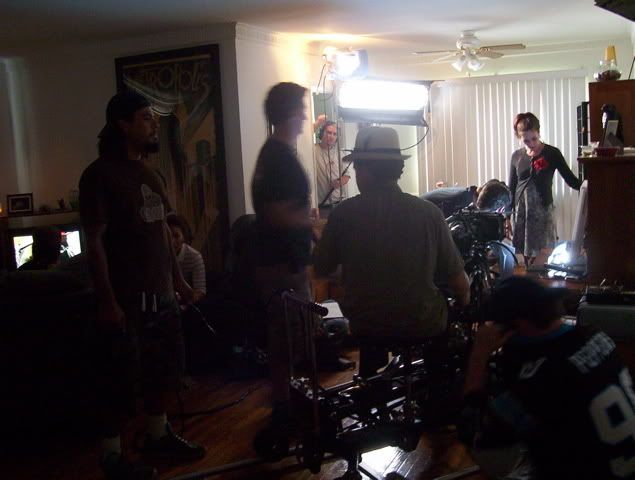 Here's Brian directing from behind the monitor.
Let me tell you, by the time they finally wrapped for the night I was ready to kick them all out. My apartment is filthy now. Tomorrow after work will be spent mopping.