Yay!
I finally got a digital camera, and the kits were all very interested in that new smelling thing I had and they stuck around for pics.
Only 9 pics as I'm getting used to the camera, but I'm going to split them up.
First up we have Spaz, she asks that you please excuse her summer shear as it's growing out.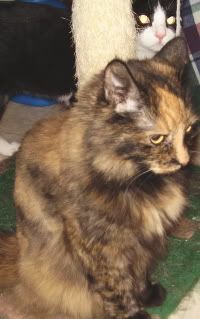 And this one is Spaz and Cassi