Well, to say this little calico girl is keeping me on my toes is an understatement! Every day I'm amazed at how much energy a kitten has in there little body.At night she loves to snuggle herself against your neck and then will lick you like crazy.



She's adjusting well but we're taking the intros with Nakita slowly. Nakita always does one hiss when they first meet through the mesh screen, but then sits down and watches Phoenix. I hope to introduce them face to face this weekend. Keep your fingers crossed, will ya?


I've been trying to get a good picture of her eye colour, but she moves a mile a minute. It's a beautiful amber colour but the lighting upstairs is creating shadows: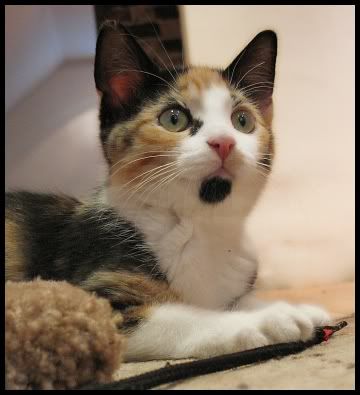 Since I always take close up pics, here's a size comparison with a waist high scratching post: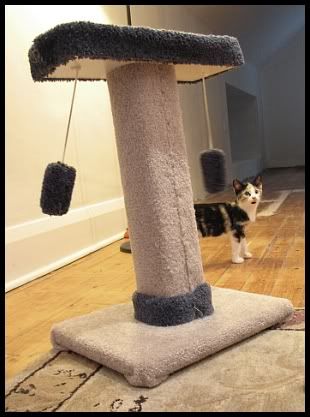 Here's Phoenix playing. Some days I wish I was a kitten!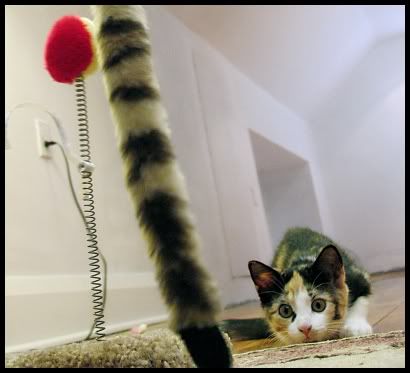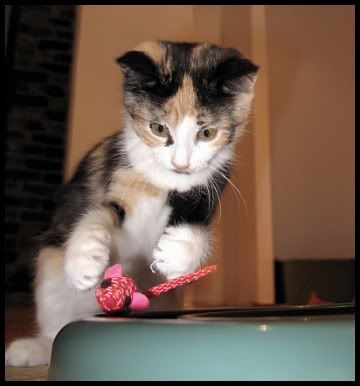 Look mom, I'm this tall! Not a great picture quality wise, but it made me laugh!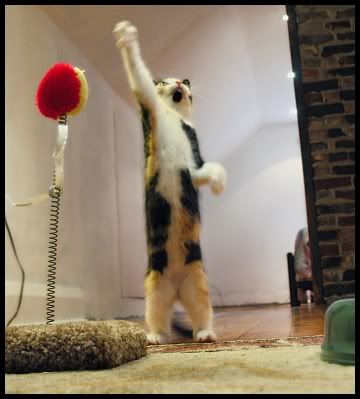 I
my calico girl but hope that Nakita will also break down and become friends with her soon as well.