...so of course I took pictures of my little Anyanka.
I didn't even have everything out of the box yet and Anya claimed it as her own.
She came out to investigate this packing contraption. She was convinced there was something inside of it that she needed.
Then she decided she explore the TOP of the box. She finally decided that it was excellent for flossing.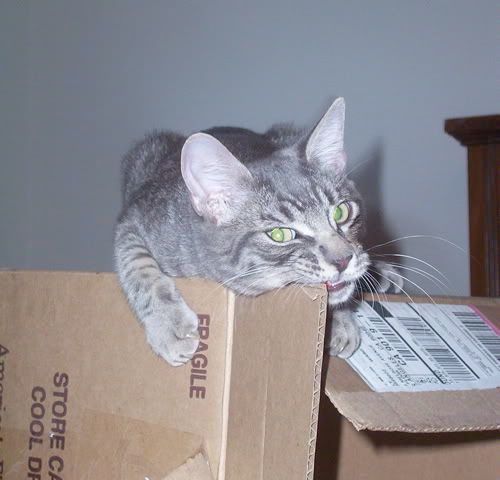 Last but not least...her "relaxed and enjoying the Yankee Candle ambience/smell" look.
Of course right after I took that last photo she proceeded to show me what she thought of me taking all of these pictures. Yep. Lovely whiff of kitten flatulence pointed in my direction. Some little girl had one too many tuna flakes...