After I got home from work and fed myself, I walked around the yard, watering things that needed attention. Thought I'd share with you guys..........
First off, I keep meaning to show all you gnome lovers my garden gnome......he's been with me since we got married......he has a few chips in him, but hey, so do I!!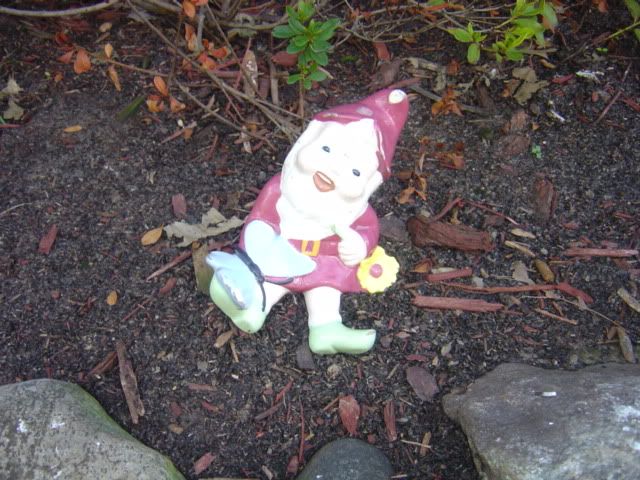 my basket that lays on it side with impatience coming out.......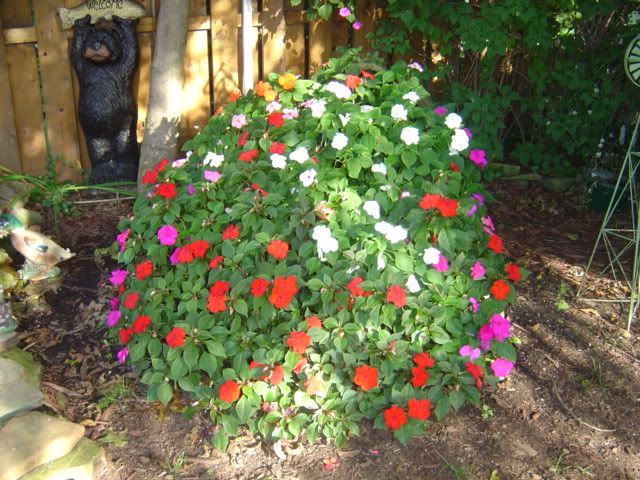 my hanging baskets on the fence
Here's a nut tree (oak) that was growing this spring. I potted it and have cared for it all summer. Now I have to plant it somewhere, but our yard is so small, we have no room for another tree. I think my brother in law wants it.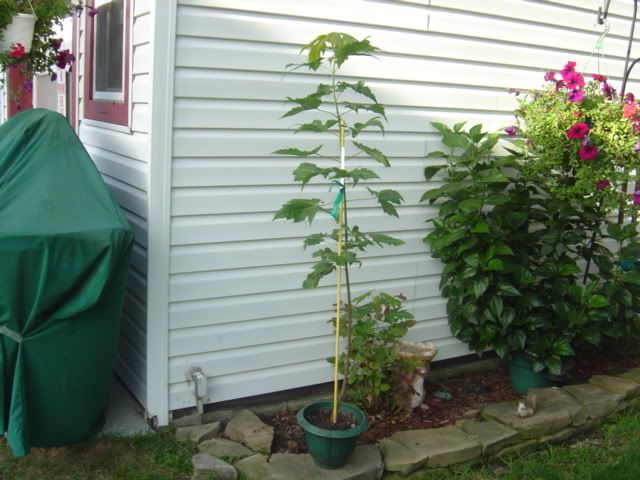 I had someone watching me as I made my rounds.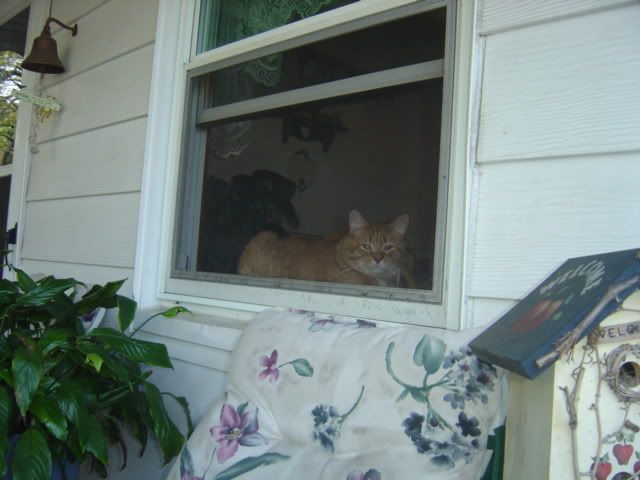 One of my pots of Gerber daisies on the front porch.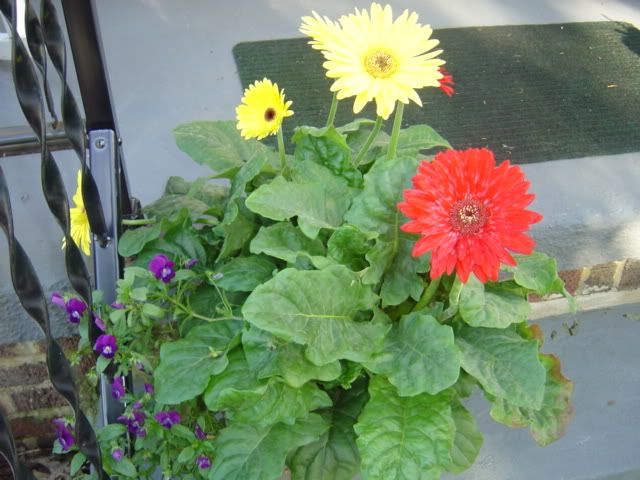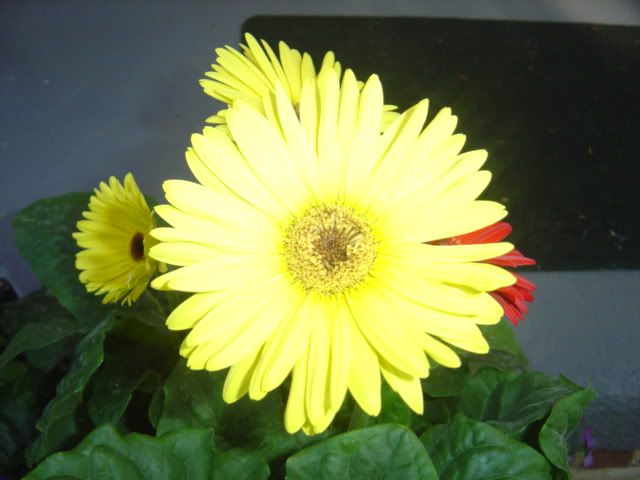 Why is it that your flowers always look best in the fall with winter right around the corner?