We took our 3 year old nephew Jeremy with us. He was born with a heart condition, and he's had 2 surgeries already....one more to go! You'd never know anything was/is wrong with him. We took him to the county fair on Sunday, and he had a ball petting all of the animals, playing the games, eating the food and riding all the kiddy rides........here's just a few from our day with him.
Uncle J won him this dolphin!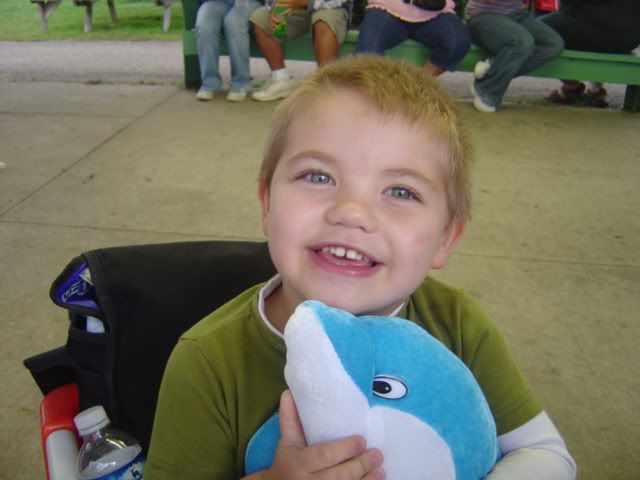 Unlce J and Jeremy going on the pony ride.....He kept yelling YEEHAA and Giddyup!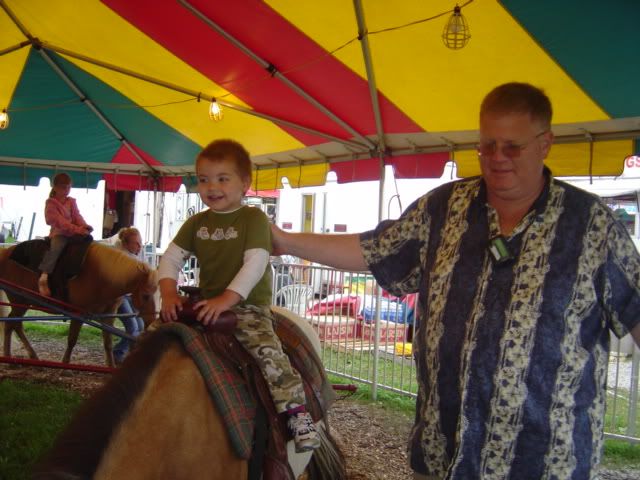 Being a big boy and giving the man the tickets to go on the pumpkin/ferris wheel.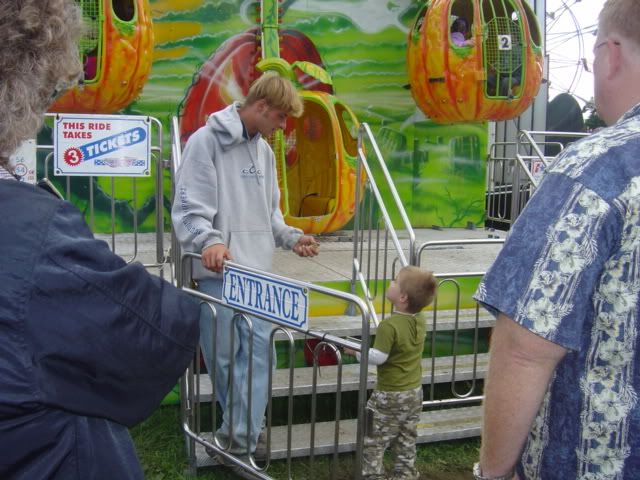 Aunt Susie and Jeremy on the merry go round.......(i got naseous!)