Anya got her very first cat condo this past weekend. We went into Petco after a vet trip for a treat and we walked out with this. We weren't planning on getting such an expensive "treat", but she sure loves it so it's worth it.
I've taken tons of pics, hope I don't bore you guys. Here are four from tonight.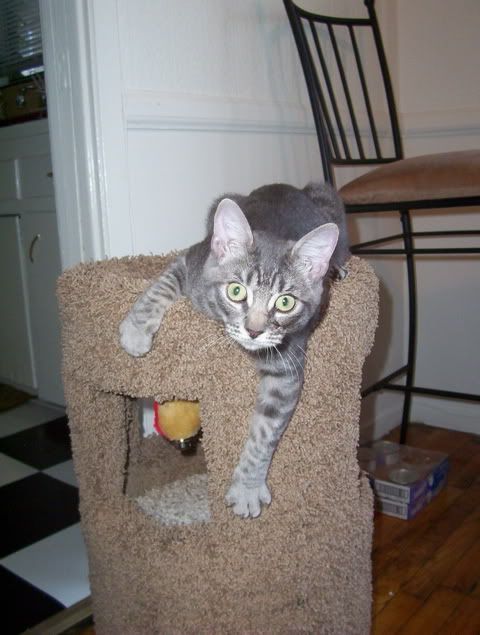 And this one too just because I love how silly she's being.
And yes, her left eye still runs on occasion. It's clear tears though and the vet said he thinks its a clogged tear duct.
To really check it out and fix it he says he's going to just wait until we spay her in a couple of months and he has her under anesthesia. It dosn't seem to bother her, and it's not infected, so I'll take his advice until something changes.