Pretty much since Day One, JoJo has been obsessed with my printer. She stopped for a while as she had no way to see the insides of the new printer. Now, it's next to the window and she has discovered a new viewing perch... these were all taken about 6-10 seconds apart from each other. She kept staring, so I set it to print again (waste of ink and paper, but it's worth it). Flash was on the first one, but i turned it off...
"So, why isn't it movin' mama?"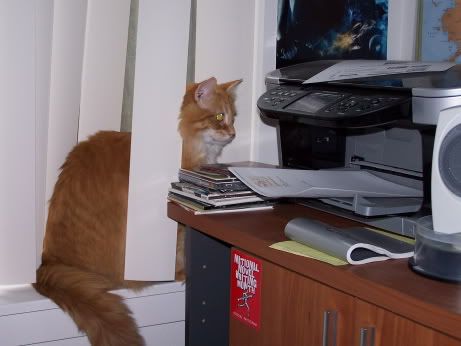 "Still nuttin'. But I swore I heard it."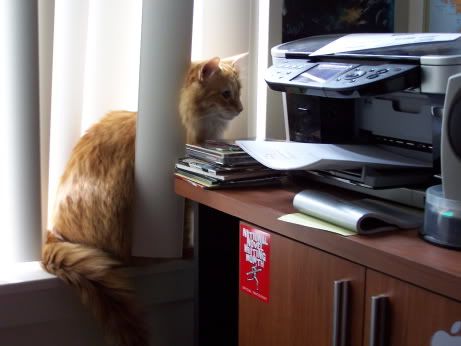 "What da? What's that?"
"Make it go again, Mama!"