I have slowly been introducing the cats to our Iguana named Baby.
The introductions are going very well.
Baby and my son Chris.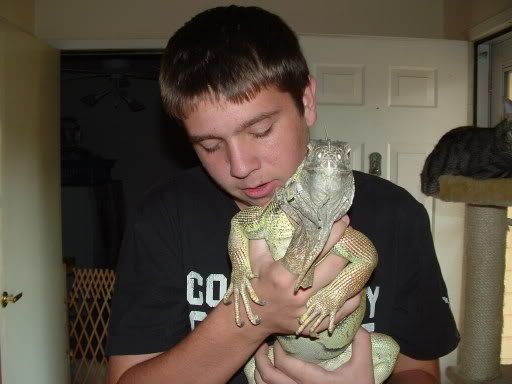 Baby, Chris and Tigger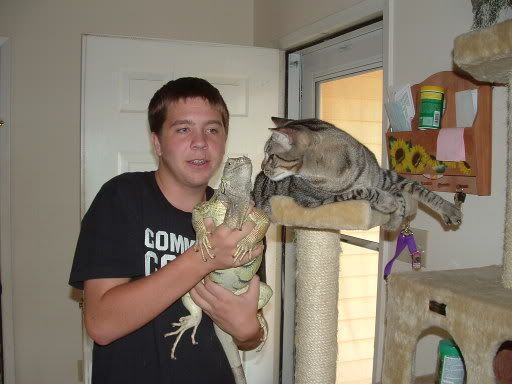 She loves the cat tree because it leads to the cat enclosure!
Pooh and Tigger keeping eye on the hairless cat!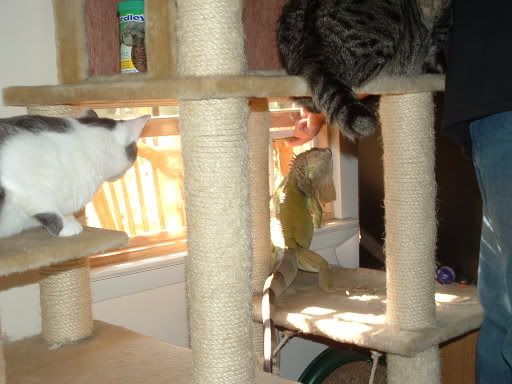 Mia just had to have a look as well!
Max giving his stamp of approval.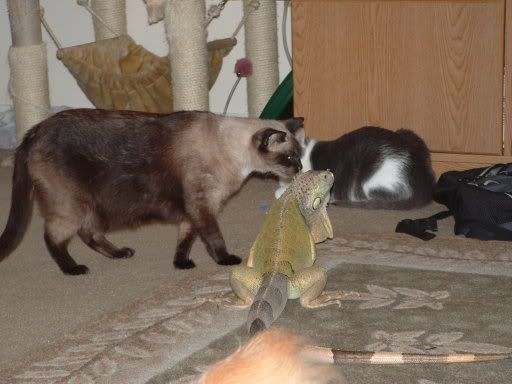 She is just one of the crew now!