Puppy's got a well deserved name. One of his favorite activities is playing with shoes. Biting, licking, cuddling, he doesn't care. So here's Puppy and shoes.
Rubbing in daddy's sneakers
Oh yeah, that smells good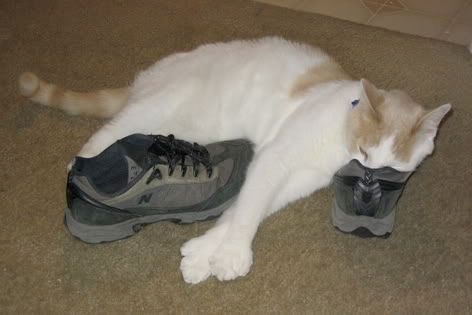 I am way too cute. Pet my belly.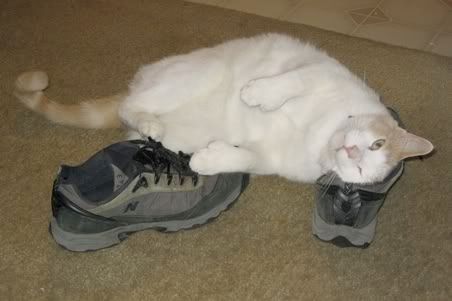 Moving on to mommy's sneakers.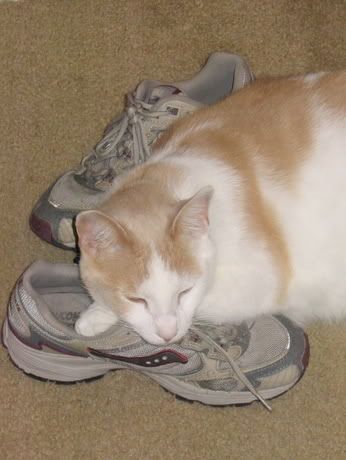 Just relaxing and keeping an eye on the humans.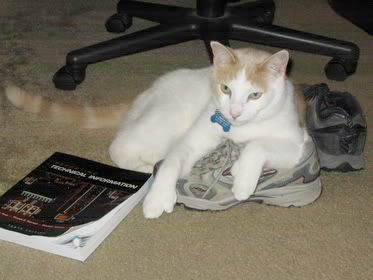 Oh good. They put their shoes next to each other.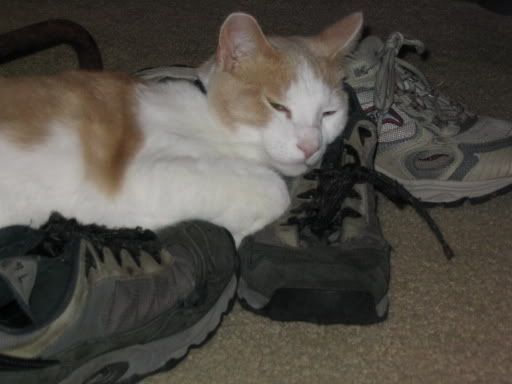 Ho hum. Dinner's late again.
Oh, I'm in heaven....time to snuggle in.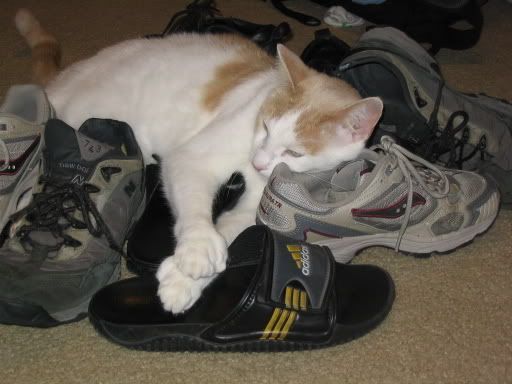 Totally zonked.
He does do this by himself. If we leave a shoe to far away from its mate, he will lie on one and then use his extra toes like oppsable thumbs to drag the other shoe close so he can snuggle with it and chew on it.