Who needs a cat tree when you have an ironing board?!?
My cats have adopted the ironing board as their new bed and I thought I would share with you some photos I took today while the cats were posing on the ironing board. It was so touching and sweet to see 5 all of them (except Gizmo who is too big to fit on the board!) on there at the same time.
The ironing board is now unusable as its covered in cat fur....oh well, nevermind ...at least the cats are happy!
Boris, Amelia, Theodore, Tinkerbelle & Olivia on their new bed
Mum & her 2 boys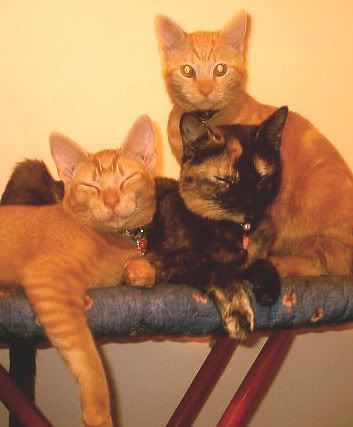 Its group picture time!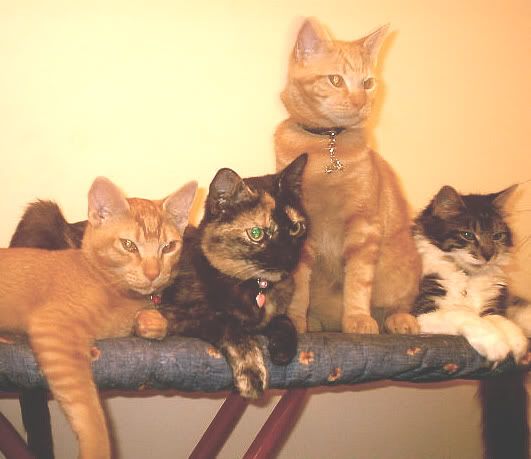 The 3 girls asleep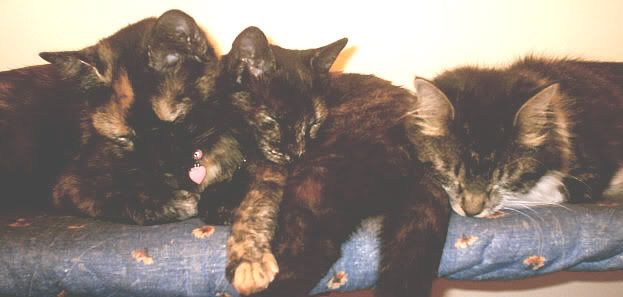 Mum Tinkerbelle & daughter Amelia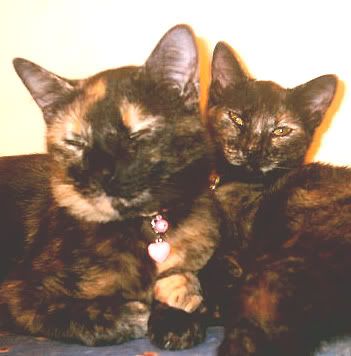 Posers!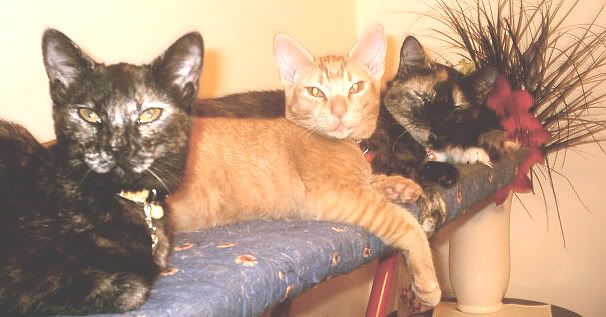 The boys looking after their little sister!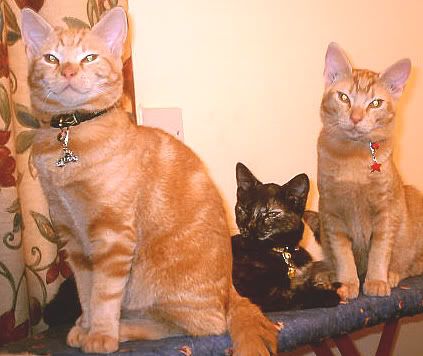 Boris doing his playboy pose