So we see a lot of pictures of all the beautiful photogenic kitties of TCS. But my Billy just doesn't seem to be one of them.
I have millions of pictures of his brother being cute, but almost none of Billy. Every time I try to take a picture of him, this happens.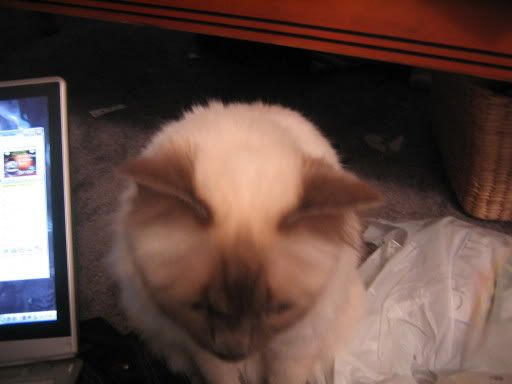 Nope, no pictures today, Meowmy.
Nice try, but no cigar!
Third try's not a charm this time!
Does anyone else have a non-photogenic kitty?