This girl never has a problem getting comfortable enought for a nap!
Curling up all cozey on the couch-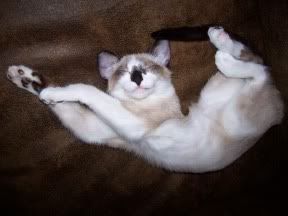 She actually fell asleep like this last night. Her little sock vest is covering up her stitches after she had sugery so she doesn't tear it up with her back foot.
Another picture with the sock vest.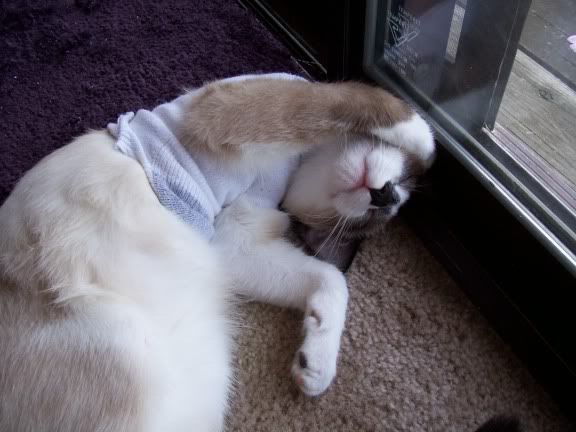 Striking her sexy pose while she sleeps on the bed with her sister Nova.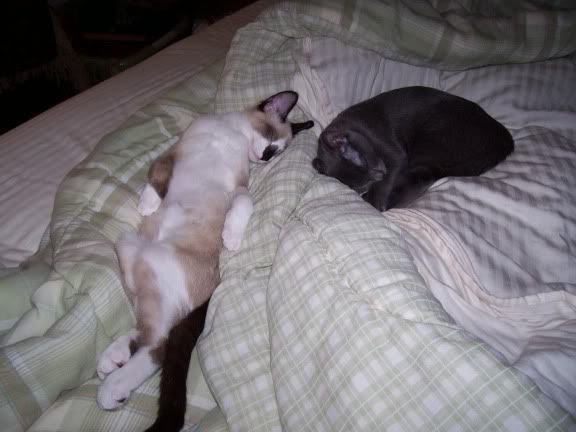 Another lounging on the couch picture.