On Thursday night Daddy brought Meowmy home all of the groceries that she put on a list for him, plus a little of what she called "junk food that we don't need". I was just excited to play with all the bags...
On Friday Daddy brought home a pink fishy that he won at a carnival for Meowmy. They decided I could have it instead.
This pink fishy is good for napping.
Meowmy and Daddy went shopping on Saturday. Daddy said he got this toy for himself but I don't believe him. Did you know there's a ball in this thing?!?
(...10 minutes later...) Soon I'm gonna get this ball out...
(...1 hour and one less Daddy later...) Almooooost got it...
Daddy says this box has been in the living room long enough. Meowmy told him he better not throw away my favorite hiding spot and that she'll cover it with pretty contact paper one day. I'm holding out for a cat condo for Christmas.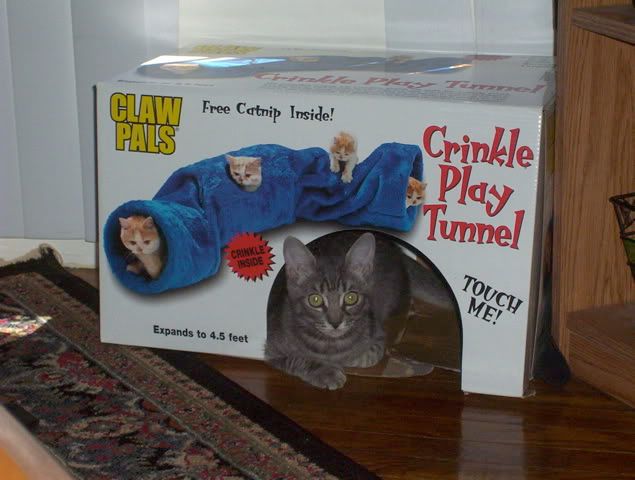 Whew. I think I need a nap. I sure had a fun weekend.