I decided to post these pictures from my trip to Georgia after thinking back on kittylover4ever or Susie's thread about stopping to smell the roses. Plus I thought you guys just might enjoy a couple of my feeble attempts of capturing the place that I grew up in black and white.
Feel free to post your own pictures of your hometown or "stopping to smell the roses".
This is the old barn across the road from my parents' house.
This is a view of my uncle's pastures and the mountain ridges.
Growing up I always thought this was the prettiest piece of road tht ever existed...and still do.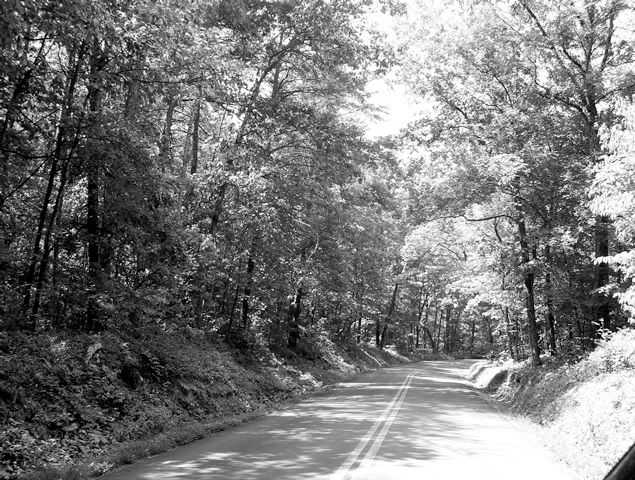 I went over this bridge almost every day of my life before I moved and will hate the day that it wil be torn down and replaced with a newer version with less character.